There's a reason why some people don't celebrate Valentine's Day and that's because–if you're truly in love–every day is an opportunity to shower your loved one with affection.
Of course, there's nothing wrong with showing up with a little something special on the big V, their birthday, or even your anniversary – which is why The Good Stuff has got you covered for all these occasions and more…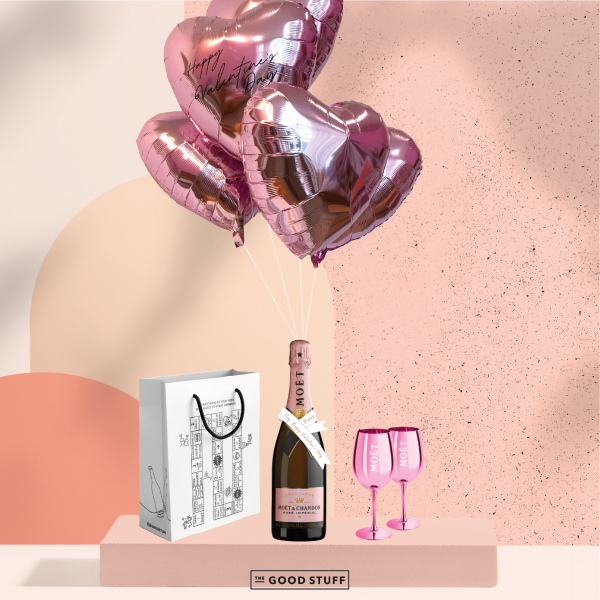 With our 'Love Is In The Air' Moët & Chandon package, you will not only be treating your significant other to one of the most finest champagnes (Moët & Chandon Rosé Impérial 75cl) but also surprising them with your own set of customised heart shaped balloons by Twinka.co.
We'll even thrown in a matching pair of limited edition Moët champagne glasses to enjoy your bubbly together!
On top of that, you'll also get to personalise a ribbon on your bottle of Moët & Chandon Rosé Impérial 75cl with your own special message.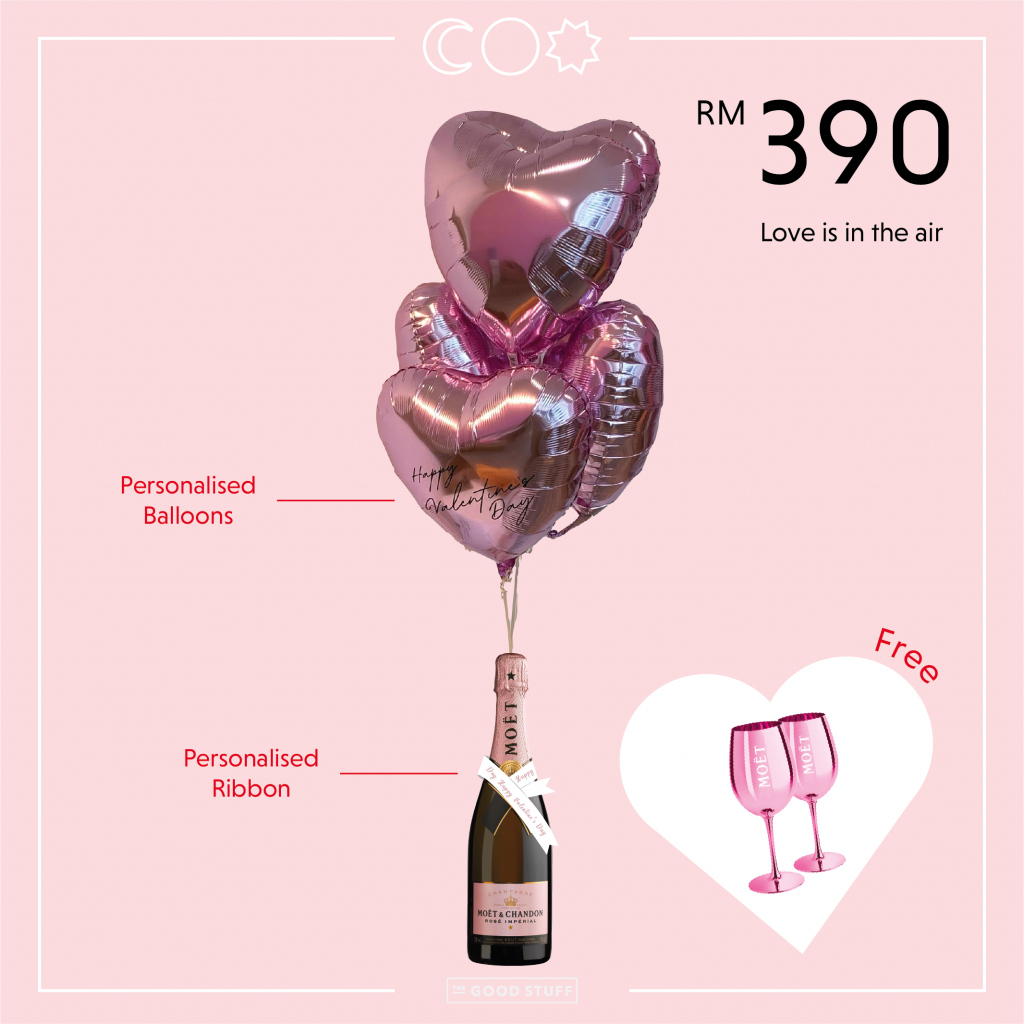 This exclusive package consists:
1 x Personalised Moët & Chandon Rosé Impérial 75cl
1 x Customised Heart Shaped Balloons by Twinka.co
2x Limited Edition Moët champagne glass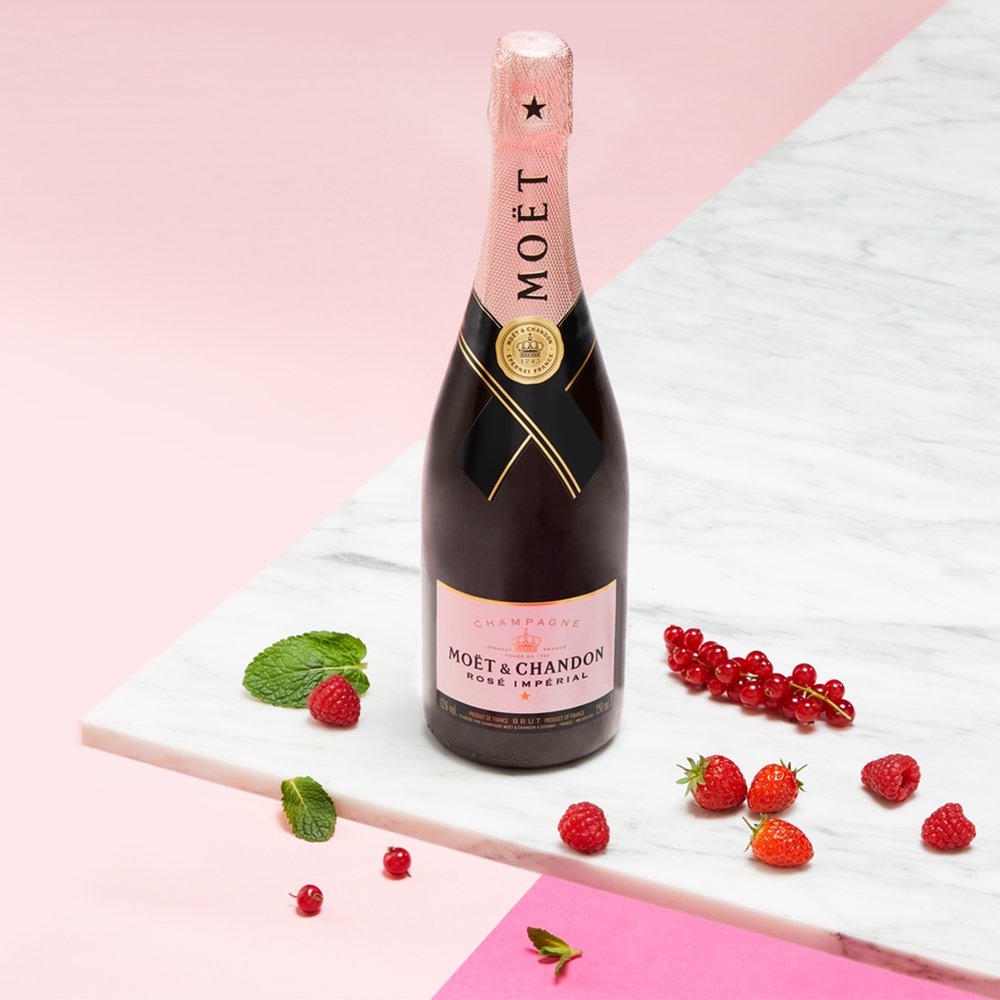 So stop (whatever you're doing) in the name of love, and head on over to our online shop to get our 'Love Is In The Air' package for your loved one today.
We deliver on the same day for customers in the Klang Valley. DM us on Facebook or Instagram for more details.
For more Valentine's Day gift ideas, click here.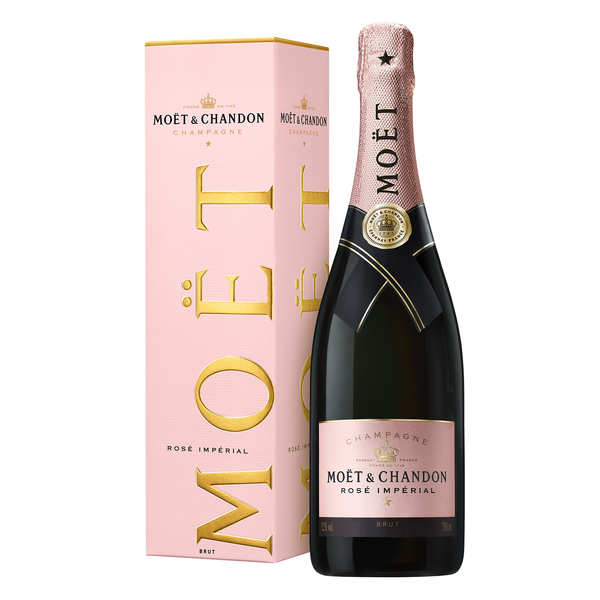 READ OTHER JOURNALS