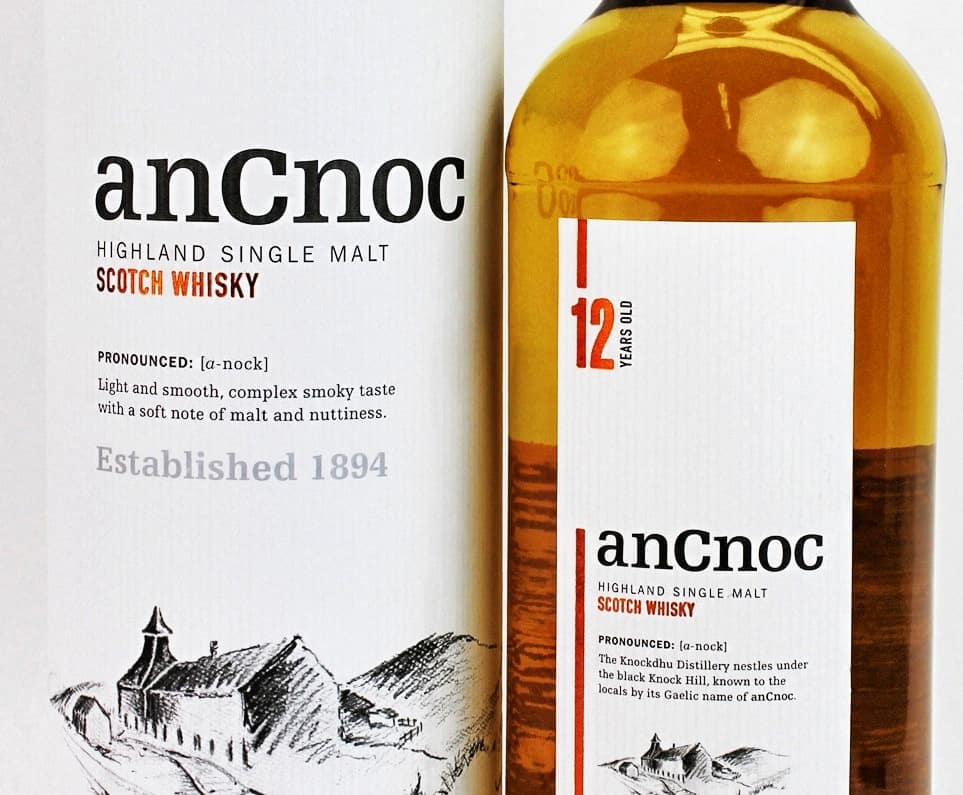 Good day to you dear reader. For some of you who frequent our shop page here on The Good Stuff, you might have stumbled across the bottle above but I'd be willing to bet that you continued scrolling for what you feel is an even better bottle instead.
While that's fair, I'm telling you now – not as a writer trying to promote a product but simply as somebody who enjoys a good bottle of single malt: this whisky is criminally underrated as it is delicious and isn't very easy to come by in Malaysia, mind you.
Perhaps this is due to its peculiar name or just the presentation of the bottle itself, but believe me once you've tried the delicious golden nectar housed inside, I can assure that you'd be BEGGING FOR MORE. Allow me to introduce you to the:
AnCnoc 12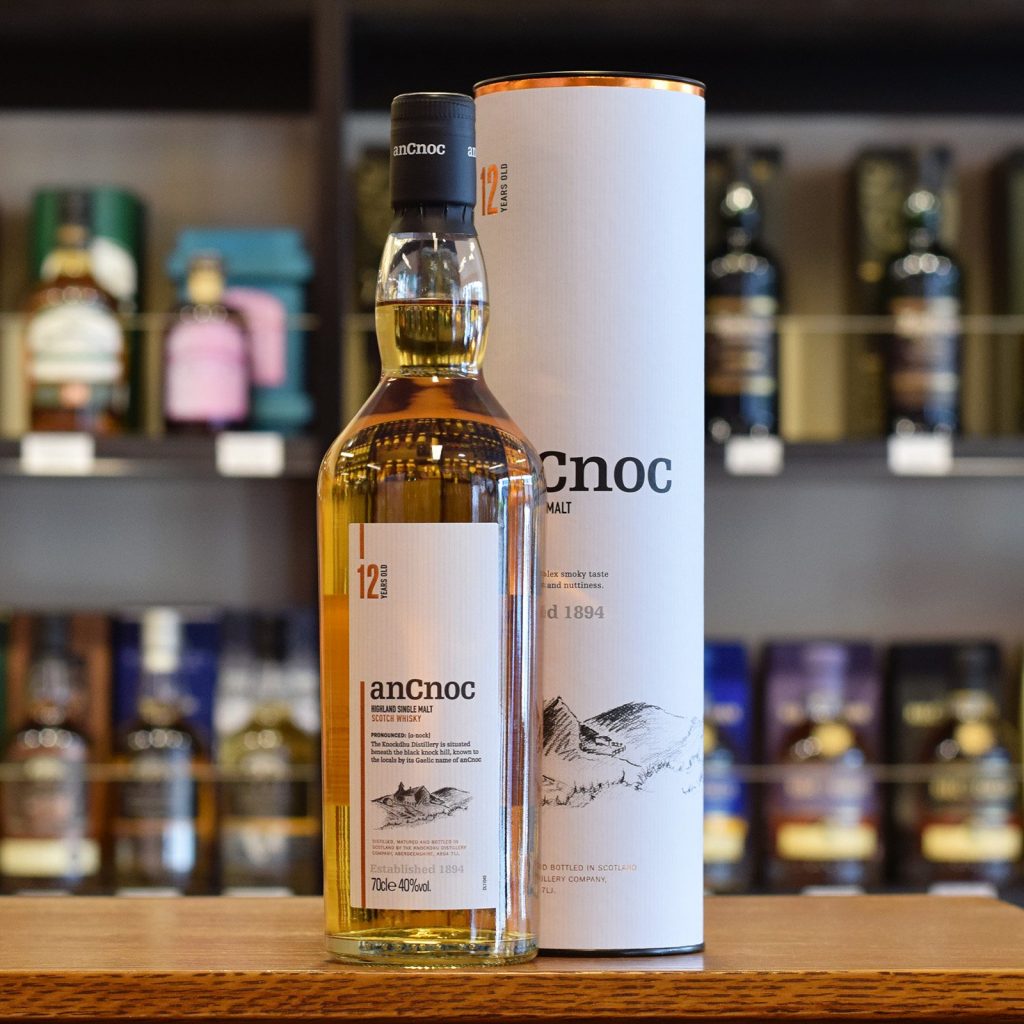 It boggles my mind just how overlooked this well-crafted expression is on our website despite being a go-to single malt in its region of origin. As you probably noticed from the images above, this single malt scotch whisky hails from the Highland region of Scotland.
The story of how this whisky came to fruition began with a man named John Morrison. Old John clearly had a vision when he bought over the Knock Estate in 1892 which was surrounded by land abundant with barley, Highland spring water and bogs of dry peat.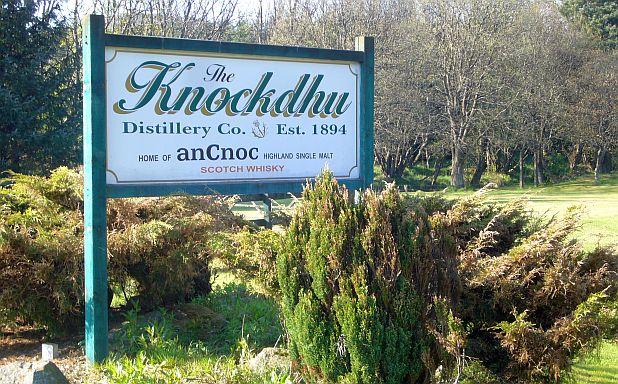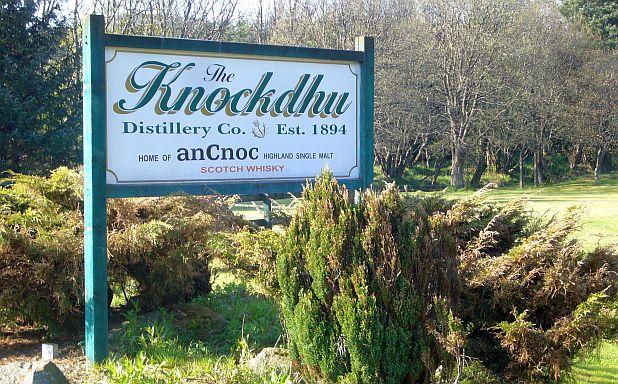 If you've been reading enough of our journals, you know those last three underlined collection of words (excluding the word 'journals') are the perfect combination to begin making 'the water of life' or whisky as we call it. So that's exactly what John did.
In October 1894, John officially opened the Knockdhu distillery. Their official website claims that the distillery "was regarded as the perfect embodiment of a modern distillery" when they first opened – that sense of modernism is something they've stuck by to this day.
While I could happily go further in-depth about the history and rise of the Knockdhu distillery, I've realised that only a select few of you really enjoy reading about stuff like that. A pity, but I get it. With our brief history lesson concluded, let's jump straight to:
The Whisky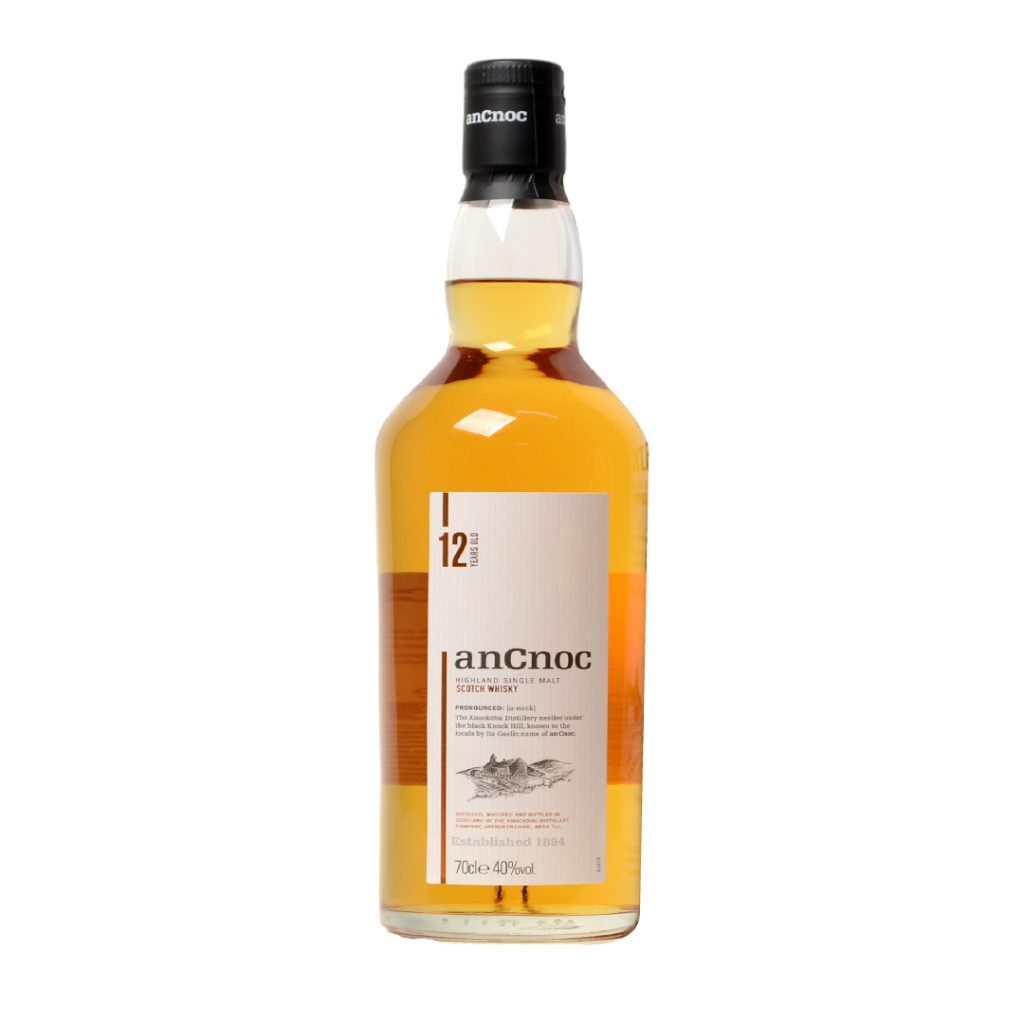 Fun Facts

anCnoc, is actually pronounced "ah-knock"

to honour the village of Knock

in Banffshire, Scotland.
Earlier on, this expression was simply named "Knockdhu" after the distillery but rebranded itself to avoid confusion with the nearby and similarly-named "Knockando" distillery.
The anCnoc (yes, that's how they intended to spell it) 12 is the core of Knockdhu's single malt range. Because of it's close proximity to Speyside, it shares many light, fruit-centric characteristics found in the single malts of that region.
This whisky is aged in refill ex-Bourbon and ex-Sherry casks which gives the spirit a subtler, refined and overall cleaner taste yet maintains a noticeably smoky flavour mixed in with fruitiness and nuttiness.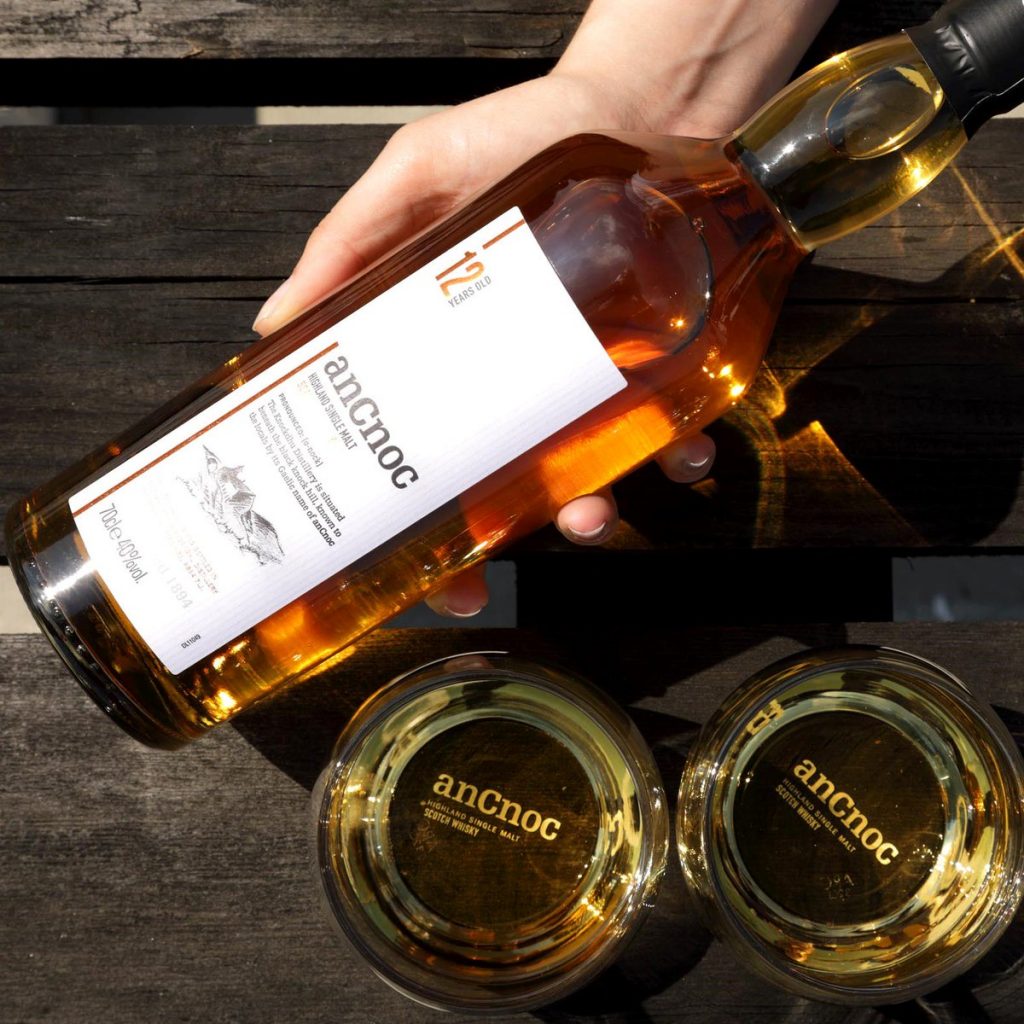 Nose: A ballad of delightful fruity aromas, robust, apple, honeysuckle, fresh flowers, raisins and cereal, barley with a touch of lemon and baking spices.
Palate: A complex and full-bodied flavour, medium sweetness, Madeira, mocha, Crème de Cacao, herbal, slight touch of apple, toasted bread.
Finish: Medium length, some slight but noticeable saltiness, a delightful interplay of oak and barley.
Order a bottle of the ancNoc 12 today to taste one of Highland's most scrumptious whiskies or try either one of today's daily picks:
Or check out our entire collection and have your purchases delivered to you today!
*Same day delivery is only applicable for orders made before 4pm.
READ OTHER JOURNALS