Over the recent Malaysia Day weekend, I acquired two bottles of Arctic Blue Gin from The Good Stuff and decided to have a small party with some friends.
The following is an honest account, or as honest as I can remember, of what happened…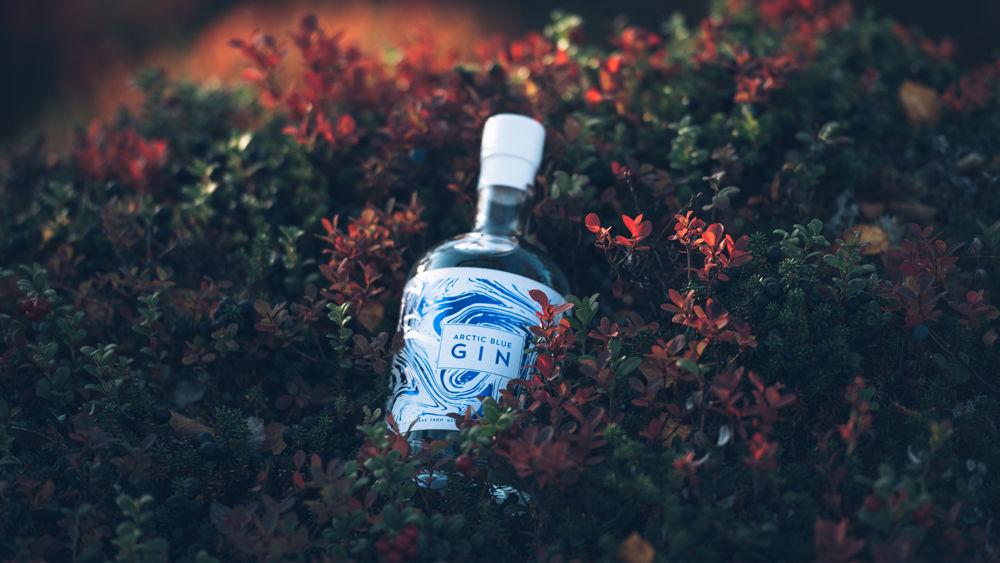 Although there are newer variants in the range of Arctic Blue Gin like Rose and Oat, I stuck to the ori variant (46.2% ABV) and the Artic Blue Gin Navy Strength (58.5%) as this would be my first time trying the Finnish brand and I didn't want to be swayed by complex flavours.
Also, Navy Strength was needed to get this party started.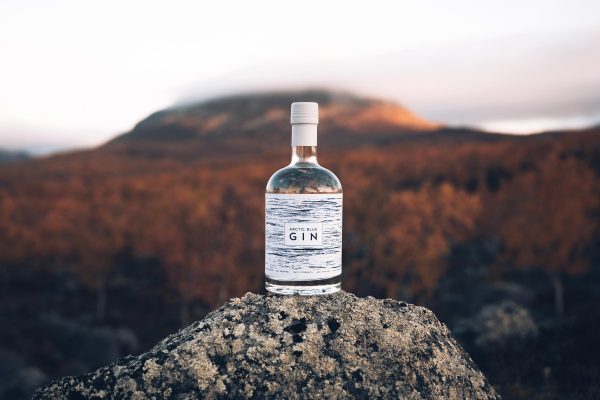 Opened in 2018 by distiller Asko Ryynänen and chef Jaakko Sorsa, Arctic Blue Beverages, the distillery that makes Arctic Blue, is located in a small village in the forests of eastern Finland.
The freezing temperatures and exotic floras of the Scandinavian sub-continent are said to produce a gin so unique that one can compare it to the rare whiskies that were made during storm season in Scotland.
I found this true, overall, for Arctic Blue Gin. Throughout the bottle, there was a lingering flavour that I had never felt before on my palate. Sweet citrus hints of Wild Arctic blueberries were present even with tonic added. I found my first glass to be particularly refreshing.
Speaking of tonic, when added into the mix, the transparency of Arctic Blue turns into a pale blue colour. I am assuming this is due to the lack of chill-filtering – a process which removes residue. I mean, why remove the good stuff when every bit of it adds flavour and is so fine that it does not pollute the spirit? I dunno… I'm not a Scientist, I'm just a Writer who occasionally talks to my dog.
The 500ml bottle flowed into our glasses pretty quick, between 3 guys it took us about 1.5 hrs to finish. This gin is no chill, it is all out to prove itself as the distinct peacock in a market otherwise dominated by boutique British gin. Hence, we didn't hold back.
As my friends and I dried out the last drops of the bottle, the evening turned to dusk and soon, my dog was whining for his walk.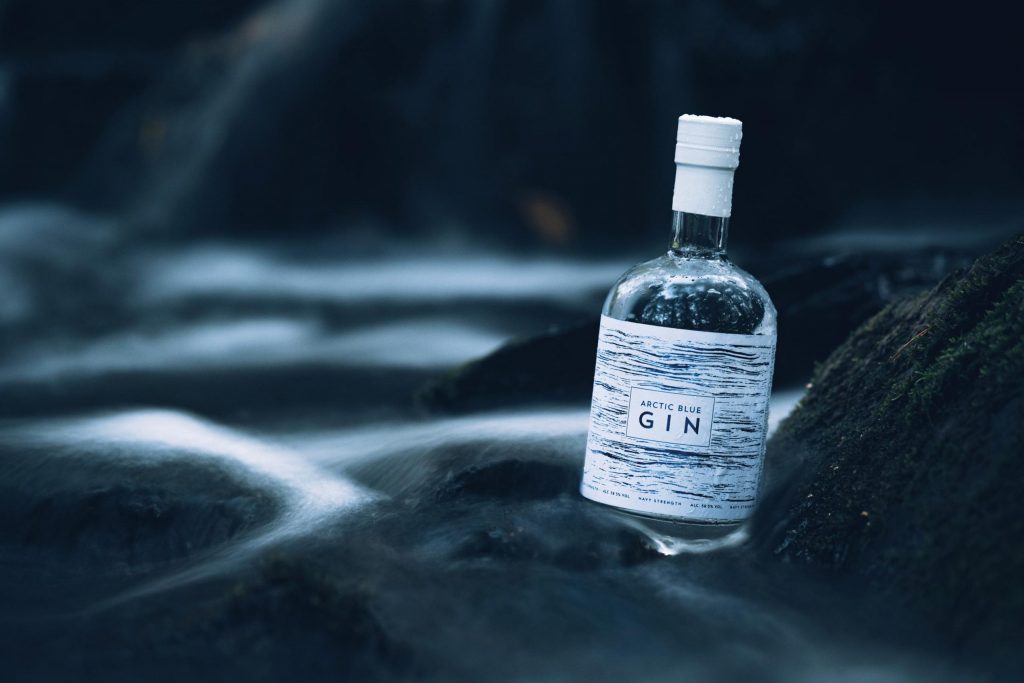 "You've been to the loo 10 times since you started drinking," said my dog, Bowie, to me. "Like… can't you have the decency to walk me before you start on the Navy Strength? I NEED TO PEE TOO!"
"Okay, let's go." I fastened on Bowie's leash, fumbling a bit with the buckles, and then we left my friends for a bit.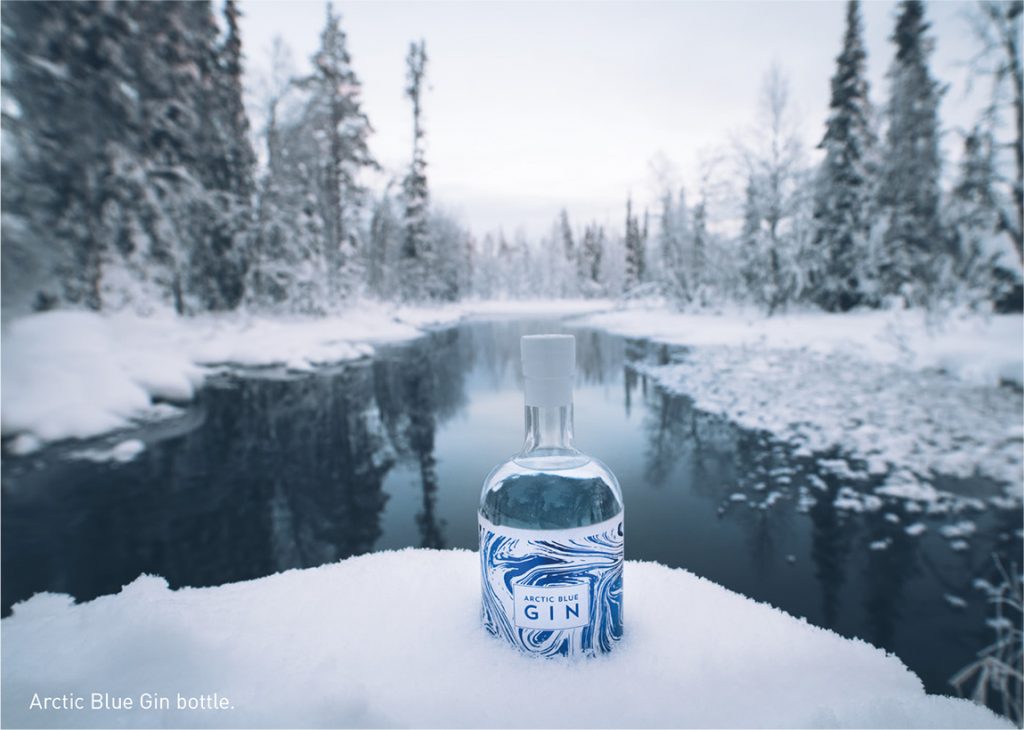 "Are you going to pee at every damn tree?" I asked Bowie, knowing that if I left my friends with the second bottle, it might be finished by the time we got back.
"Are you going to sample every last drop of exquisite alcohol in the world?"
"Good point."
I let Bowie take his time to mark the neighbourhood. It was getting dark, but sometimes its best to walk off the sluggishness in the middle of a drinking session so you can charge onwards til the end.
When I got back, half of the Navy Strength was gone!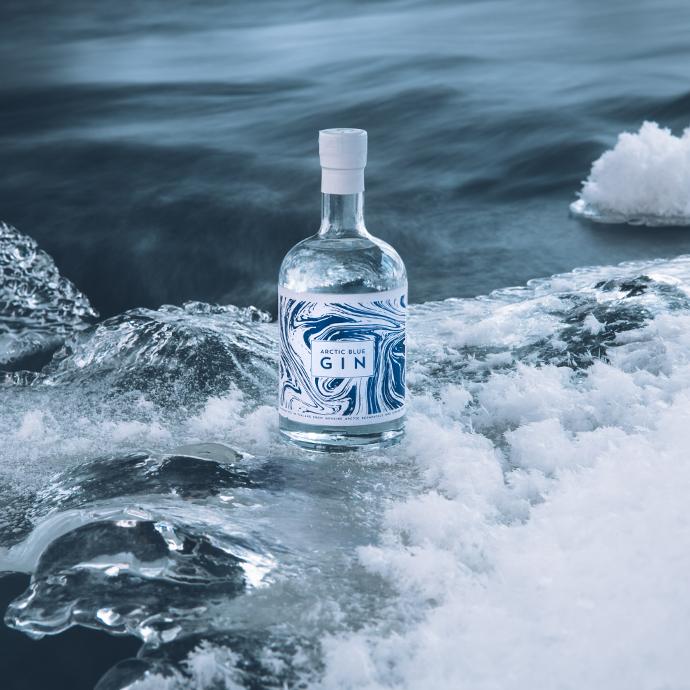 So, I asked my friends, Satish and John, how they found it. As frequent business travellers working in the telco industry, they have sampled an array of gins mostly snagged at airport duty-free lounges, so I trust their opinions.
They both agreed that for a Navy Strength spirit (at 58.5%) is was a tough battle, but somehow, the high ABV did not overpower the original taste from the first bottle.
According to John, both the ori and Navy Strength variants have an almost similar taste profile – bilberries, juniper, herbs, spices, and fresh spring water. The Navy Strength is just a bit more fit for you if you have the strength of a sailor.
I poured myself a glass just to confirm their findings.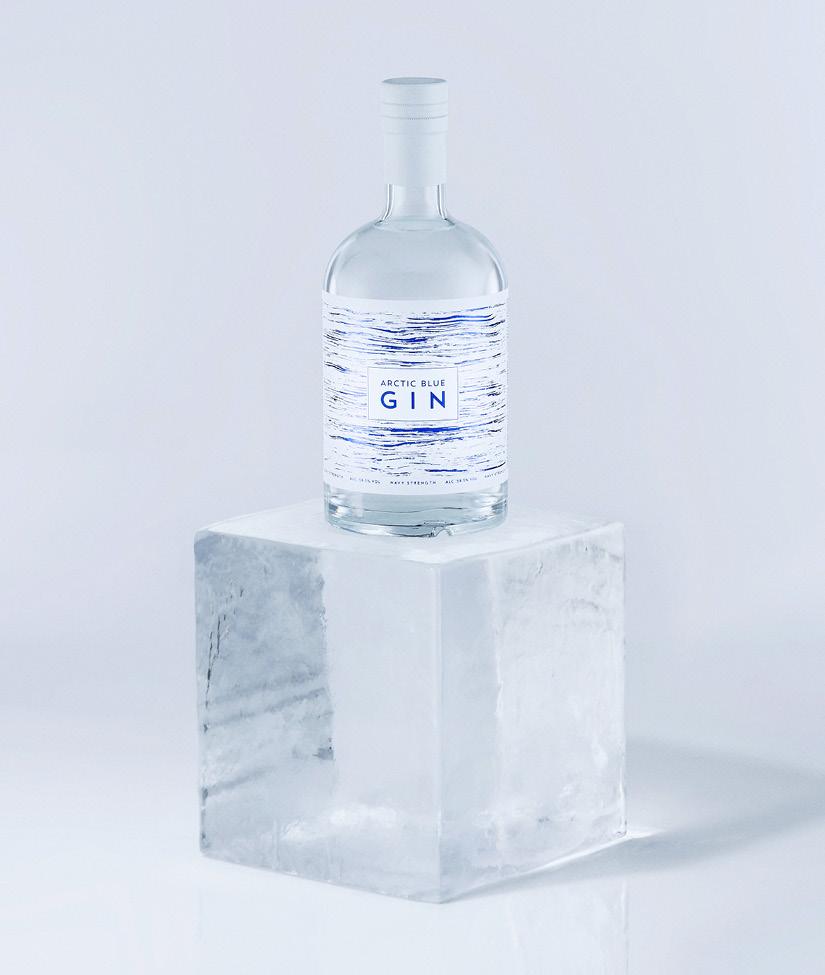 How the taste and aroma cuts through the alcohol is amazing and proof that a team with diverse skills – in Arctic Blue Gin's case, a combination of culinary experts and distillers – are essential to innovation.
Fittingly, Arctic Blue Gin won Double Gold and was chosen as Spirit of the Year 2018 at the The World Spirits Awards in Germany.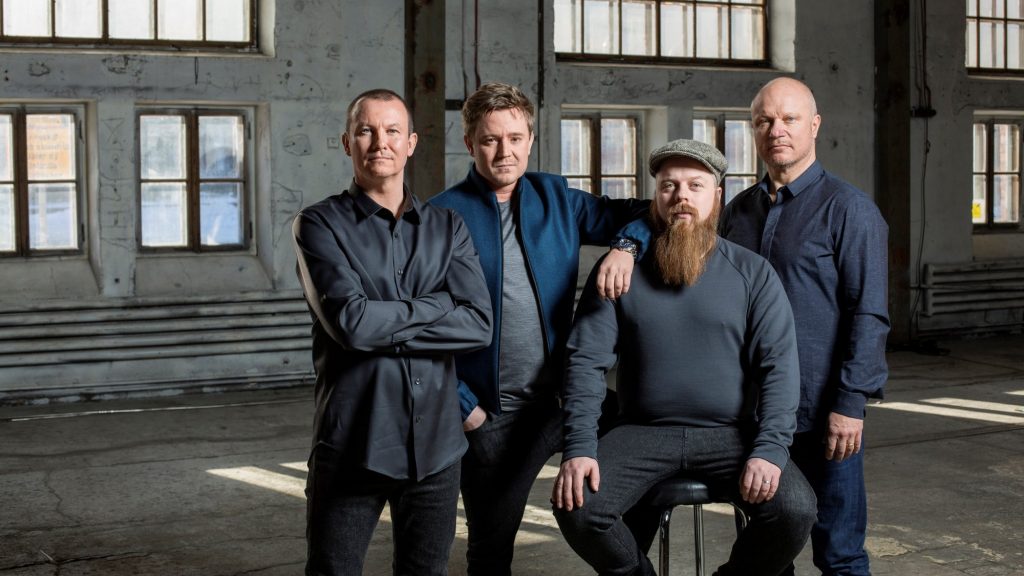 The next morning I woke up on my bed, turned, and came face-to-face with Bowie. "Walk me. Now."
"Okay. That was some pretty good gin last night," I murmured.
"You should write a review about it."
"I should."
"Walk me. Now."
"Okay."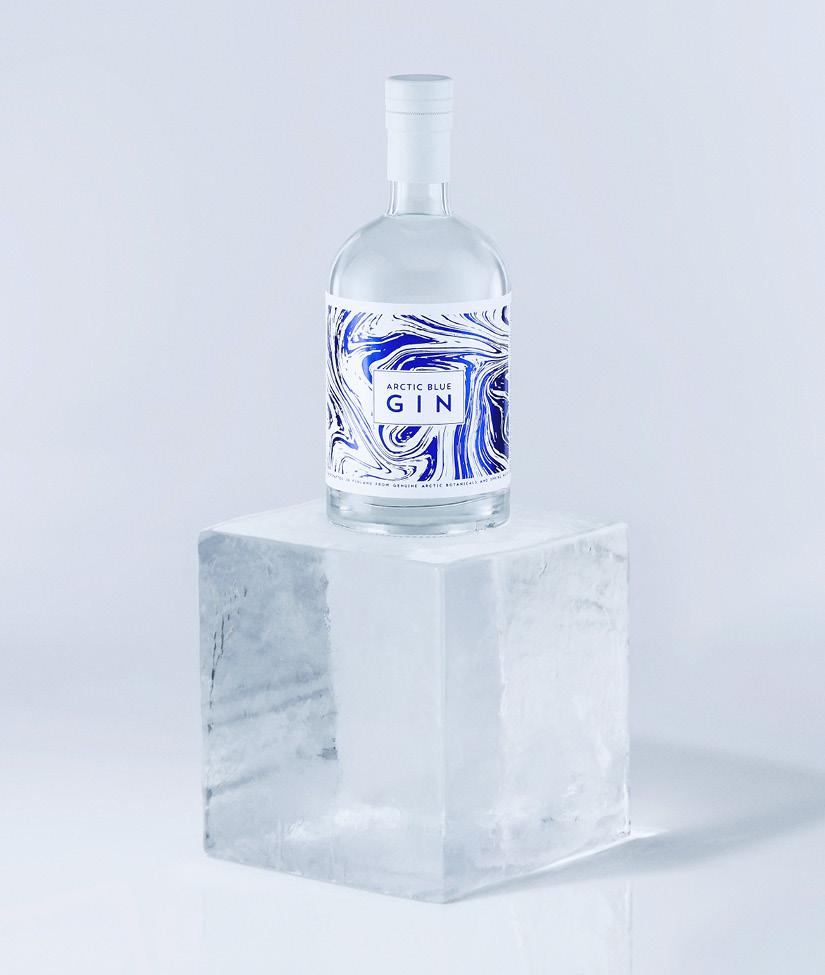 We walked passed John and Satish, still sleeping on the couch, toes pointing at each other's faces, and opened the door.
Sunlight embraced, the day felt better than most of my hungover mornings. Don't get me wrong, it was an all out war the night before. But all was calm now.
I looked down at Bowie wagging his tail, and said, "Thanks for waking me up. It's a beautiful morning."
"Woof."
Get your bottle of Arctic Blue Gin or Arctic Blue Gin Navy Strength at our e-store now and start talking to dogs today! We deliver on the same day for customers in the Klang Valley.
READ OTHER JOURNALS