The satisfaction of a well-prepared beef dish is dependant on whether we consume it within the appropriate timeframe when it comes off the grill or pan. As with all meat, beef gets tough and loses it taste the moment its temperature falls beneath a certain degree. But beef is more susceptible to losing its juiciness than other meats. A cold steak is a definite send-back in any restaurant.
Luckily, there are enough F&B outlets around town that offer a variety of well-packaged beef dishes for take-away or delivery that taste great even after the short trip to your home.
To usher in the Year of the Ox in a time of movement-control, we suggest supporting your neighbourhood bars and restaurants by ordering or taking-away these mouth-watering beef dishes around the Klang Valley and pairing them with our recommended drinks…
Dry/Wet-Aged Steak from The Beato Aged Steakhouse (Publika)
The Beato Aged Steakhouse is where to start if you want an introduction to the world of steaks. Here, you'll find a selection of dry- and wet-aged beef including dry-aged T-Bone, Porterhouse, Angus and Wagyu Ribeye, and wet-aged Filet Mignon and Sirloin.
Steak lovers would know that ageing beef tenderises the meat and concentrates the flavours. The difference between dry- and wet-aged beef is the method used to achieve this.
Dry-aged beef is usually hung in the air to dehydrate just above freezing temperature for weeks to months whereas wet-ageing is a more recently discovered method where beef is vacuum-sealed and refrigerated so that the natural enzymes can do the work of tenderising the meat. Compared to dry-ageing, wet ageing only takes a few days and is cheaper.
Although they have a branch in Bangsar, they are opened for MCO take away only from their Publika outlet, and have a special MCO Menu (30% discount for raw meat) ongoing.
Best paired with Macallan whisky for a dry, woody after-taste to complement your roast or red wine (The Beato has its own wine list).
The Beato Aged Steakhouse
Publika, D2-G3-9 Solaris Dutamas, KL
@the_beato
Legendary BBQ Spare Ribs from Jake's Charbroil Steaks
With 39 years in business, generations of Malaysians have had their introduction to steak, Mexican food and other Western dishes at this Medan Damansara establishment. Royalties, ministers, dignitaries, and casual travellers have also approved of Jake's quality which led the owners to open another branch on Langkawi island in addition to their second outlet at Starhill Gallery.
Almost everything on their menu is worthy of a spot on this list from their seafood to their Carpet Bag – beef tenderloin stuff with oysters and sealed with beef bacon. Jake's menu is not dominated by typical Western cuisine, instead they describe their style as "Tex-Mex brilliance, American Steakhouse inspiration and Australian home cooking."
With a focus on Australian beef, and partly because of our pre-MCO memories, we'd recommend Jake's Legendary BBQ Spare Ribs. Recommended medium to well-done, you may choose between bone-in or fillet, and two size options – regular (200 grams per square metre) & large (300gms).
Best paired with a few glasses of Margaritas and SOP-compliant-friends, and you have yourself a party.
Jake's @ Medan Damansara
21, Jalan Setiapuspa, Medan Damansara, KL
Jake's @ Starhill Gallery
181, Bukit Bintang Street, KL
Jake's on Facebook
Beef Tenderloin Fried Rice from The Barn
With branches across the Klang Valley and an outlet in Penang, and with delivery available on Grab, The Barn's Beef Tenderloin Fried Rice is the easiest dish to find on our list. For roughly RM20, it is also the second-most affordable option here.
Served with sliced chili padi and a pristine sunny-side up, their fried rice carries the perfect moisture and is not too dry. The highlight, the beef tenderloin has a slightly gamey taste and is best eaten together with the rice so that the flavour spreads out.
This Writer has personally ordered this dish via Grab from The Barn's Mid Valley branch several times for lunch and the meat is never too chewy. Thrown on some soy sauce if you want to, but the rice with the beef is flavourful enough for my palate.
The Barn has many other choices including hearty meals like steaks (Wagyu Ribeye, Flaming Baby Back Ribs), pastas (the Spicy Citrus Beef Tenderloin is a good follow up if you like the fried rice we recommended), burgers, and also local favourites with a twist like their Iberico Mince Pork Loh Shi Fun and The Barn Mamak Special (mee goreng mamak with crispy pork belly).
And when MCO is over, you can even bring your dog here as The Barn is pet-friendly.
Best paired with gin and tonic, or cider.
For a list of The Barn's outlets, head to their website.
Wagyu Katsu Sando from Sushi Ryu
A simple meat cutlet sandwich might not be much to brag about unless it's a Wagyu Katsu Sando.
Japanese Wagyu is considered to be one of the best types of beef in the world. Known for its tender, succulent and creamy-marbleised texture, it is no surprise that prime wagyu can fetch a hefty price. The Japanese do sing to these cows, after all.
Sushi Ryu's Wagyu Katsu Sando comes in bite-size cubes and is best enjoyed slowly. The tender "A3 Wagyu fillet and soft egg, slathered generously with secret sauce between milky Japanese bread", is enough to turn any first-timer to Sushi Ryu into a regular.
The restaurant's highlight is its Omakase menu, although the katsu sando is available on an a la carte.
Best paired with Japanese single malt whisky or red wine.
Sushi Ryu
Unit 3.3, Level 2, Platinum Park Tower 1, 11 Persiaran KLCC, KL.
www.ryu-sushi.com
Soong Kee's Beef Noodles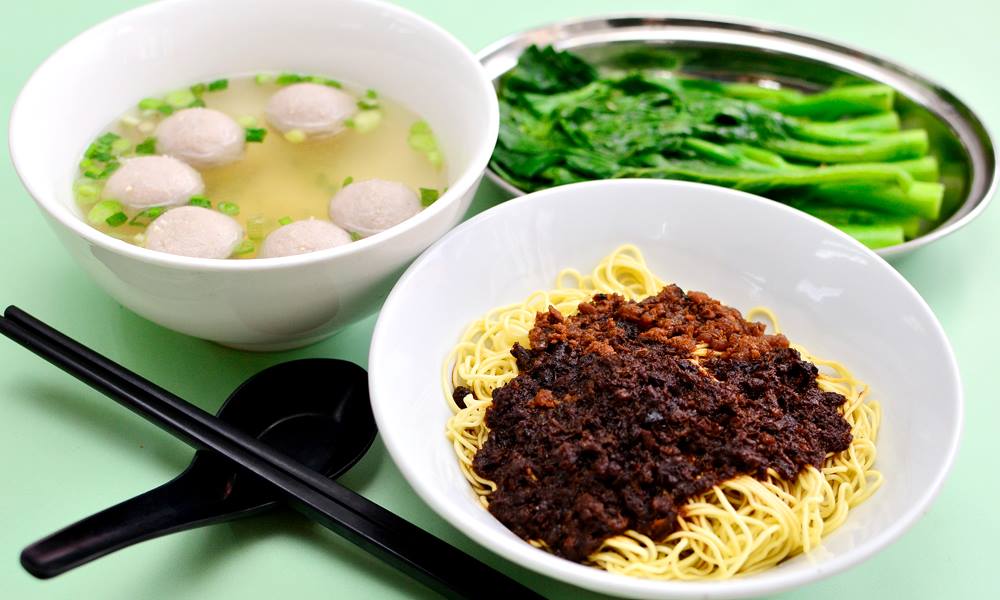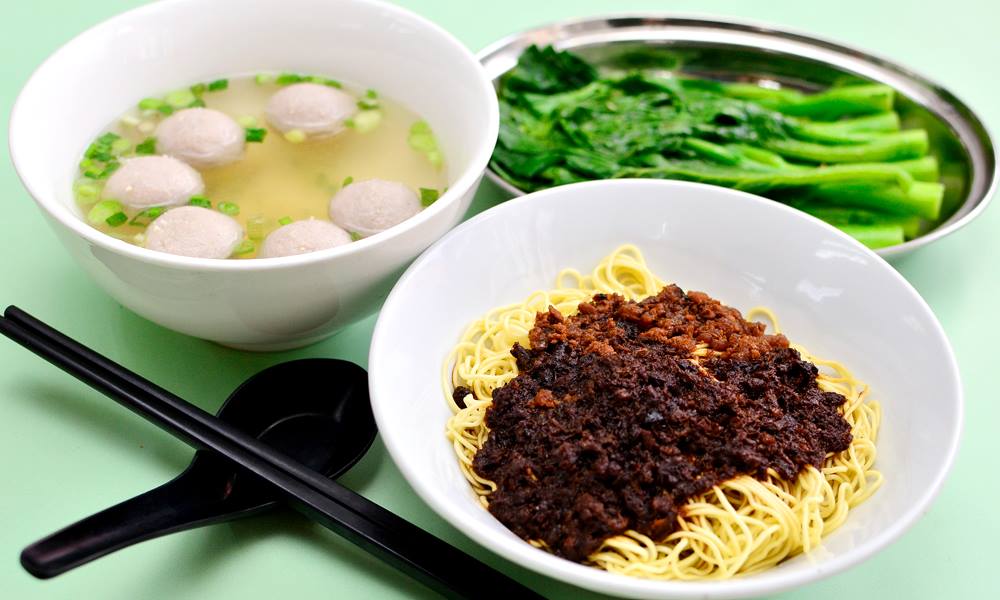 Before the local clubbing scene became mainstream, early revellers used to gather at this humble, hole-in-the-wall restaurant in Chinatown for their after-party supper. Legend has it, the beef noodles not only worked to sober up the party-goers, but also to revitalised them the morning after.
Today, after more than 75 years in the game (yes, they opened in 1945), Soong Kee Beef Noodles has four branches in PJ and KL and are available on Grab. If you are looking for a cheap beef dish that can stand proud with the rest of the options on this extravagant list, it has to be Soong Kee's.
The dish consist of springy noodles liberally covered with a special homemade minced meat that's dark and deep in flavour, served with a bowl of soup and your choice of intestines, tripes or meatballs, and a plate of choy sum.
As porky as it is beefy, and for under RM10, this is probably why some people say Malaysia is a food haven.
Their house-blend chilli sauce adds the crucial spiciness to the dish, so please don't miss that when you are taking away.
Best paired with blended whisky or spicy rum.
Soong Kee Beef Noodles:
86, Jalan Tun H.S.Lee, KL.
Check their Facebook for the list of their outlets.
Find all the alcohol pairings mentioned here and more at our shop.
READ OTHER JOURNALS