As far as epic battles go, the Battle of Waterloo will forever be known as the conflict that put an end to the Napoleonic Wars. The victor Field Marshal Arthur Wellesley, the First Duke of Wellington, defeated the French military leader Napoleon in such a manner that the word "Waterloo" today is used to describe "a decisive or final defeat or setback".
The Duke of Wellington went on to become Britain's prime minister twice. Due to his important role in history, statues of the duke were erected all over the UK. However, one particular statue of the duke in Glasglow stands out from the rest — for a very comedic reason.
Known for their whisky-loving nature, the residents of Glasgow often dress the duke (and sometimes his horse) with a traffic cone hat.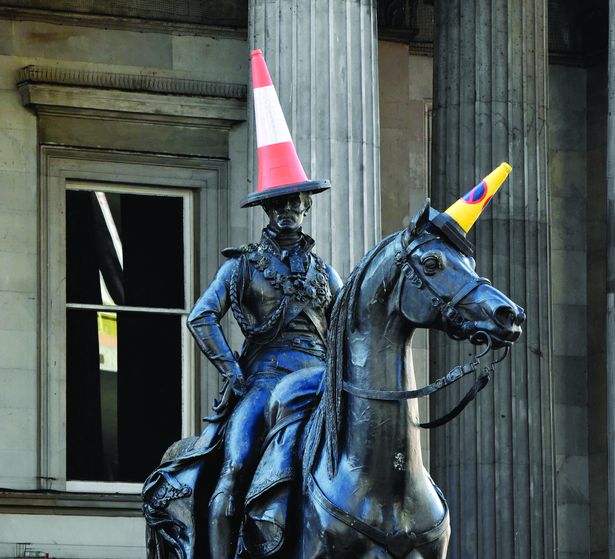 To mark this tradition and to honour the fun-loving spirit of Glasgow, The Epicurean Glasgow Edition was created by Douglas Laing with the label design speaking for itself.
A cask strength bottling of its The Epicurean blended malt with a name honouring its home in Glasgow, this edition's ABV comes in at a heavy 58.6 per cent.
Made exclusively with malt whiskies from the Lowlands, it retains a lot of its classic Lowland-style elegance with a punchy flavour profile.
Since independent bottler Douglas Laing specialises in the creation of artisan, small batch and single cask scotch whisky, The Epicurean Glasglow Edition is as good for drinking as it is for collecting. We recommend getting two bottles and leaving that traffic cone alone.
Head to our online shop now to find this bottle and other rare spirits!
READ OTHER JOURNALS