In a world where stocks, bonds, and even cryptocurrencies bounce up and down by the hour, driven by market rumours and tweets from billionaires, it is always safe to go with traditional investments in the form of collectibles. In whisky's case, the product actually gets better over time, and of course, rarer. Read on, because by the end of this article, we are going to let you in on a chance to purchase a rare bottle of Ardbeg Traigh Bhan 19 Years Old!
While Ardbeg is known as a fun whisky brand beloved by young drinkers for it's out-of-this-world PR stunts that recently included maturing whisky in zero gravity, the value of their rare whiskies is worth taking note of, especially if you are an investor with a keen eye for lesser-known investments.
Since Ardbeg copyrighted it's "A" in the Ardbeg logo in 1887, bootleggers have been trying to mimic the authenticity of the whisky maker's unique products. Fast forward to today, a bottle of Ardbeg 39 Years Old released in 1965 could set you back almost RM120,800.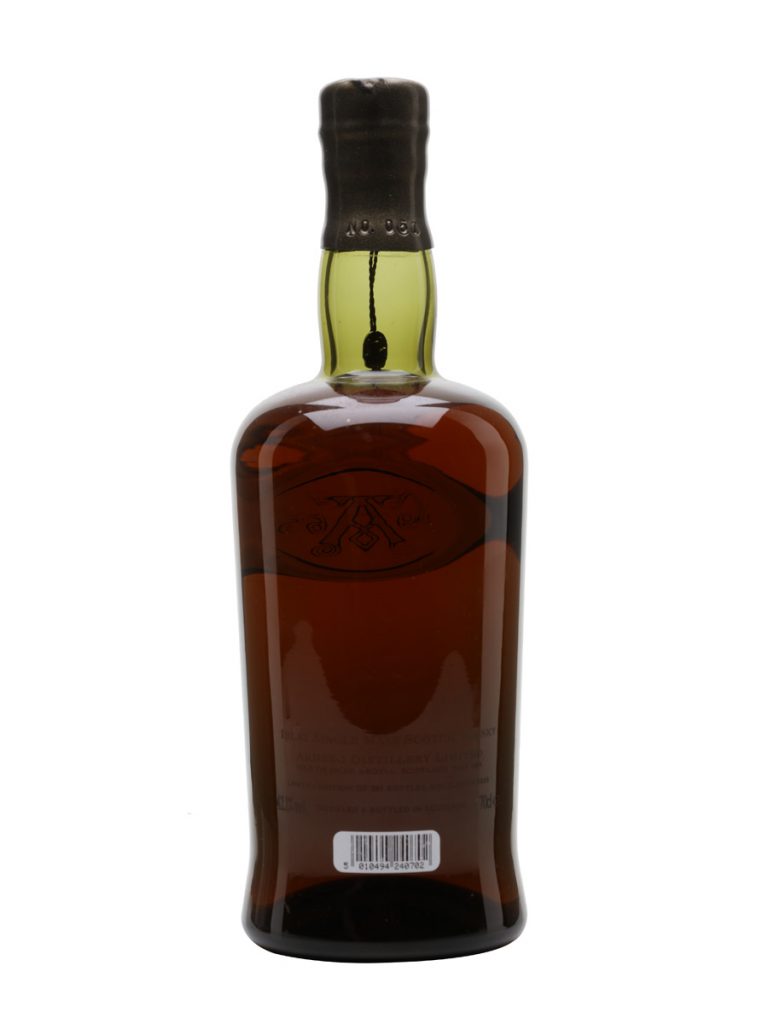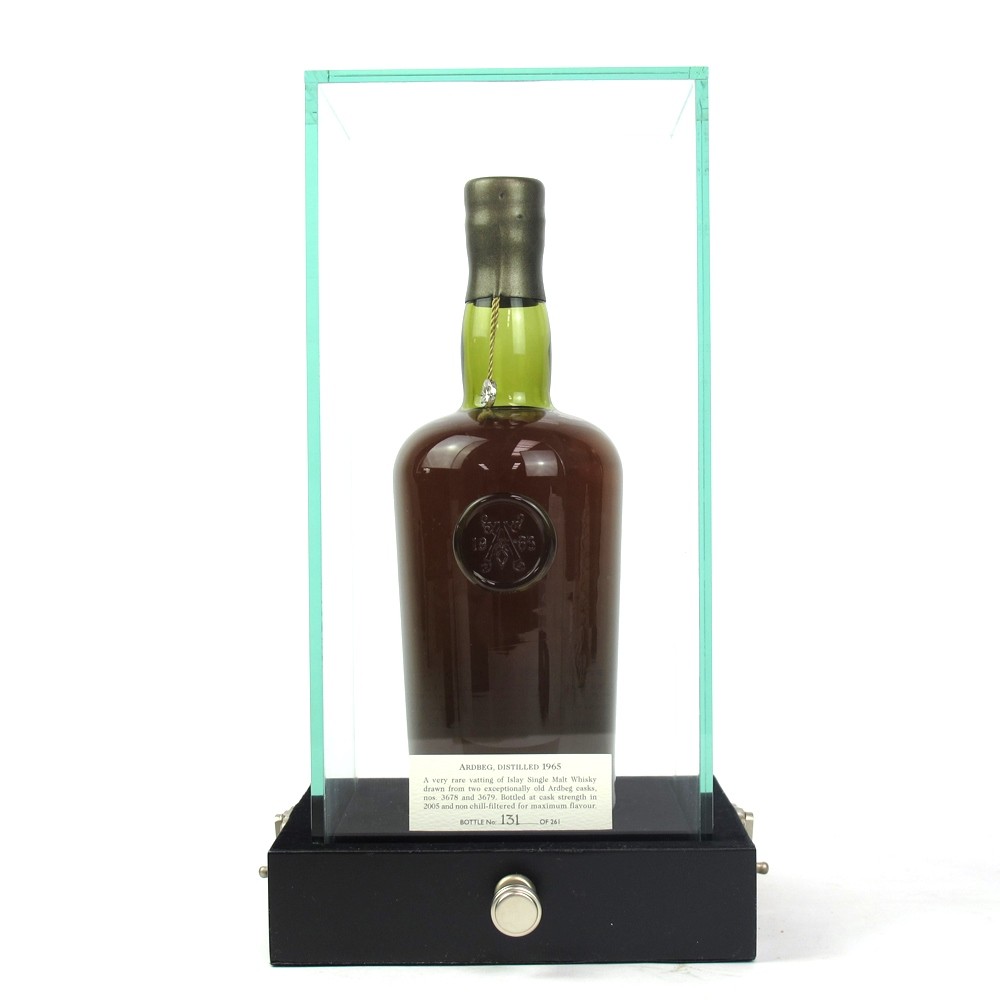 The brand's rare whiskies have always been a favourite with collectors.
Ardbeg 'Manager's Choice', a bottling of a single sherry cask from 1976 selected by Stuart Thomson for sale at the distillery in 1999, fetches roughly RM44,000 on the market today. A popular whisky that people were casually drinking at the time, it was one of the key early single cask bottlings that kickstarted Ardbeg's rise. Its original price when it was released in 1999 was £99 (RM580). Over 22 years it has appreciated more than 75 folds.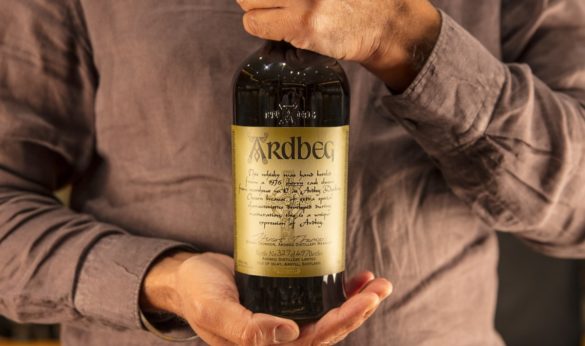 Another rare Ardbeg bottling from the '70s, Ardbeg Provenance 1974 was a limited edition cask strength bottling, which was bottled to commemorate the 'rebirth' of the Ardbeg distillery when it was bought by Glenmorangie PLC with the aim of "recommissioning it and restoring it to its former glory." A bottle of second edition Provenance bottled in 1997, in today's market can fetch around RM20,000. There were 27 of these bottles auctioned last year. Its original retail price was about the same as the Manager's Choice.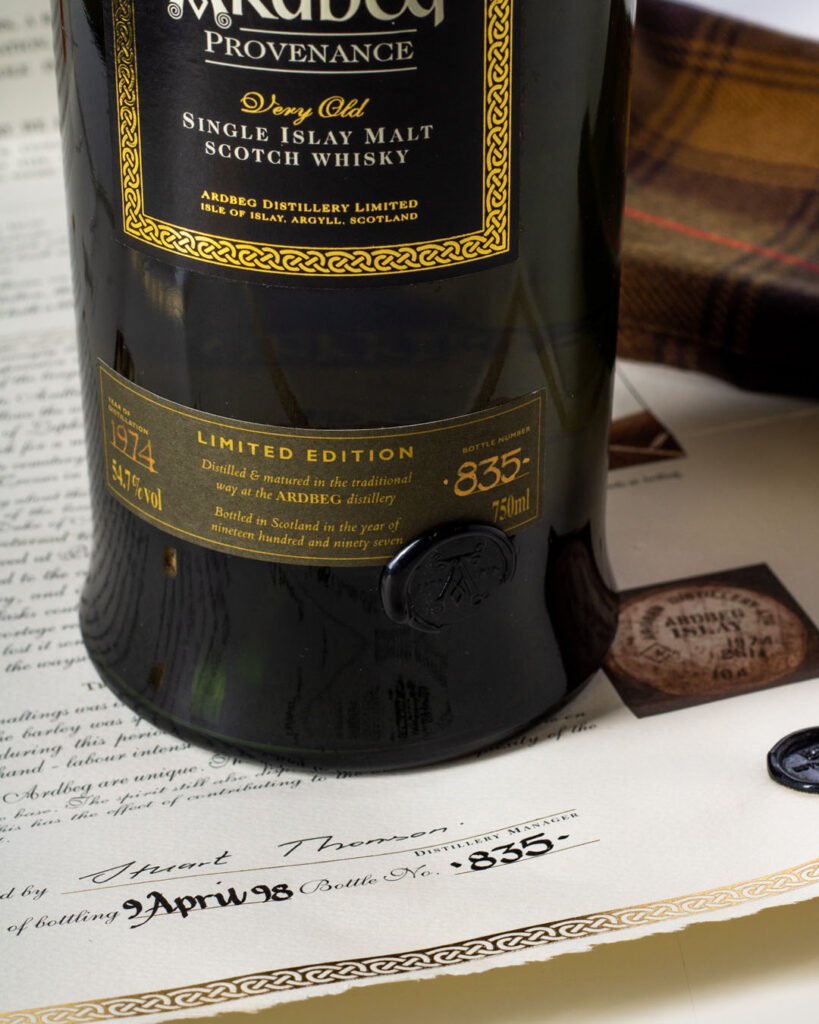 For a more recent hit, there's the Ardbeg 25 Year Old 'Lord of the Isles' which was released from 2002 to 2007. About 5 to 6 years ago, a bottle would fetch around £600 (RM3,500) which is a modest appreciation in price (originally £80-90). However, a quick search online today reveals that the price has gone up to £2,250 (RM13,180).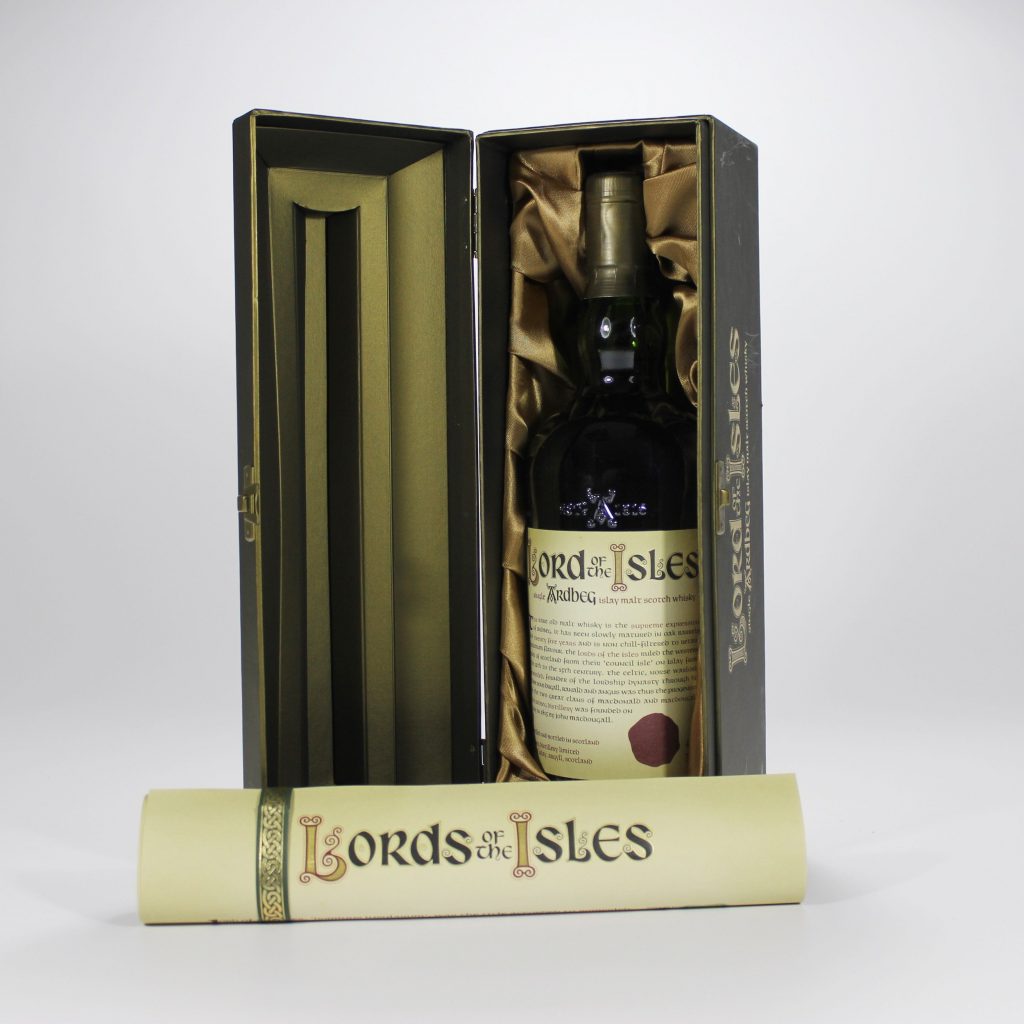 With rare Ardbeg whiskies being released yearly, it can be quite hard to keep track and pick the right ones for investments as opposed to the releases that are purely popular due to being great-tasting whiskies. As such, you can get a helping hand and guidance from The Ardbeg Committee. With a worldwide membership of over 120,000 and counting, the committee is tasked with overseeing the quality of Ardbeg products and maintaining its heritage. Best thing is, anyone can join it on their website. Here, you can connect with like-minded collectors and lovers of Ardbeg whisky.
For now, The Good Stuff has good news for you because there is a rare Ardbeg bottle which you should definitely look into… and guess what? The Good Stuff is the official retail partner for you obtain this highly-desirable edition of Ardbeg Traigh Bhan 19 Years Old Batch 1.
The Ardbeg Traigh Bhan 19 Years Old is no ordinary whisky. It can only be bought via The Good Stuff and there are certain steps you need to take before you can stand a chance to buy this exclusive edition.
Released in small batches yearly, this exceptionally rare and ever-changing 19 year old is sought after by whisky collectors across the world as it changes with each release, making each batch unique.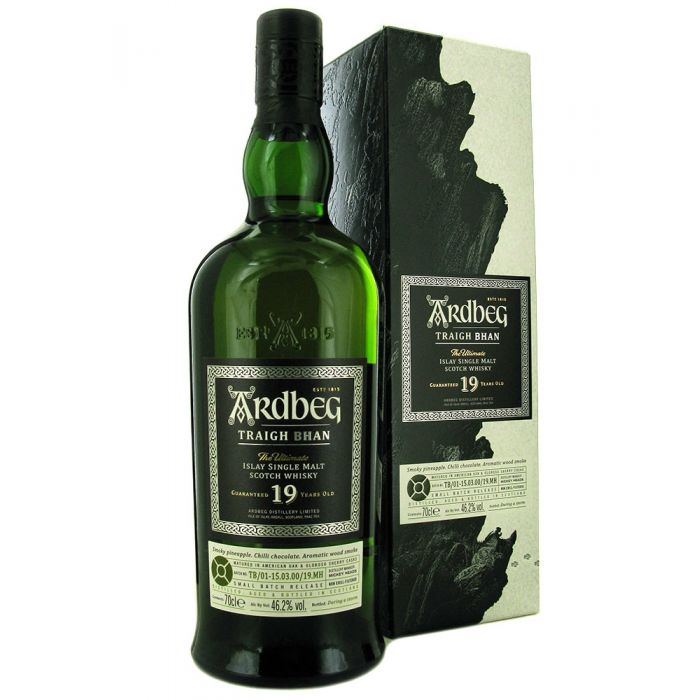 It draws its inspiration from Islay's Traigh Bhan beach, also known as the Singing Sands, which is perhaps symbolic of the Ardbeg Traigh Bhan 19-Year-Old's harmony with natural surroundings. The first batch was bottled during a storm, while the next batch will be bottled in a haar – an occasional cold sea fog that engulfs the coasts of Scotland and East England.
The changes to the Ardbeg Traigh Bhan 19-Year-Old's recipe, including combinations of barrels used, results in slight variants making this single malt an ever-evolving whisky that is labelled meticulously with easily-identifiable serial numbers.
This is the best rare whisky to collect right now and The Good Stuff is giving you a chance to buy it by entering our raffle. It is the only way you will be able to purchase this ultra-rare bottle in Malaysia.
Here are the steps to take to get your hands on a bottle of Ardbeg Traigh Bhan 19 Years Old (Batch 1) from The Good Stuff:
Purchase any Ardbeg products from The Good Stuff
Campaign period between 26th May to 26th June 2021
Register & upload your receipt here
You will be notified via email on the 27th June 2021 if you are selected for the purchase of the Ardbeg Traigh Bhan 19 Years Old
Browse more Ardbeg whiskies at our online shop here.
READ OTHER JOURNALS