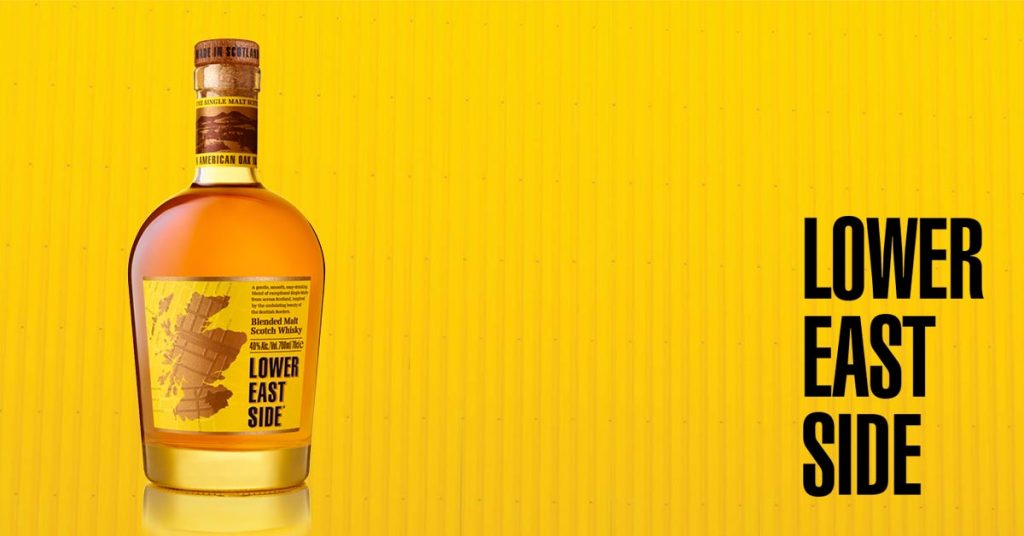 Yesterday we covered a really strong whisky for you 'burn-chasers' so it's only right that we talk about something on the smoother side today. Don't worry if this is your first time hearing of this whisky as it's fairly new in the market.
Thanks to a lovely tasting session, I can confidently say without any doubt that this whisky is here to stay. But what makes this expression so special? Stick with me and take a trip down to the:
Lower East Side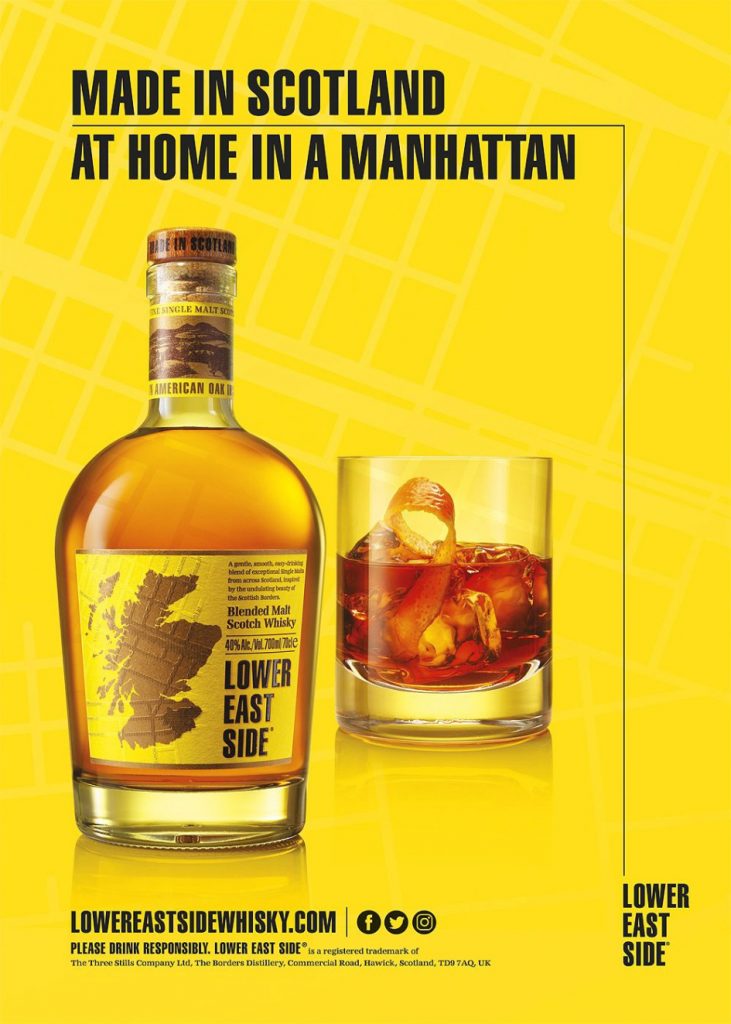 Released in 2018 by parent company – The Borders Distillery (also founded in 2018), Lower East Side is an absolutely delicious blended malt scotch whisky that just oozes with smoothness and flavour.
You might be wondering why a Scottish-based distillery would release an expression named after one of the grittier (but still chic) sides of New York City when there's this preconceived notion of Scottish and American whiskies constantly butting heads.
The answer to that lies within one word:
Liberty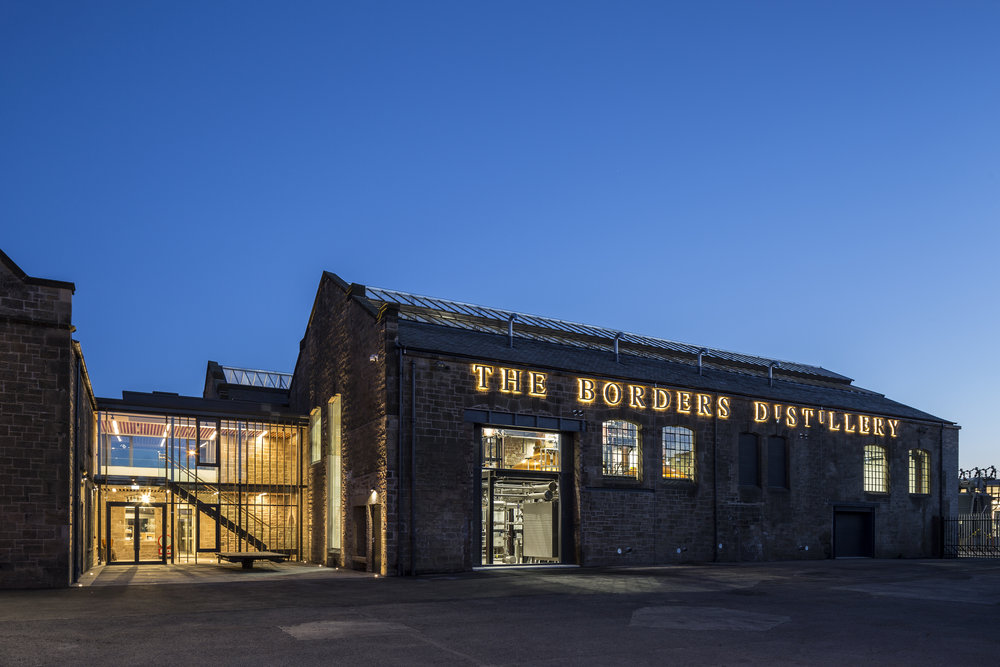 Ever seen Braveheart or the movie Outlaw King? I'm mentioning these films because The Borders Distillery is situated where many wars such as The Scottish War for Independence took place.
Furthermore, The Borders Distillery is the first scotch whisky distillery to operate in the Scottish Borders area since the last known distillery opened its doors, centuries back in 1837.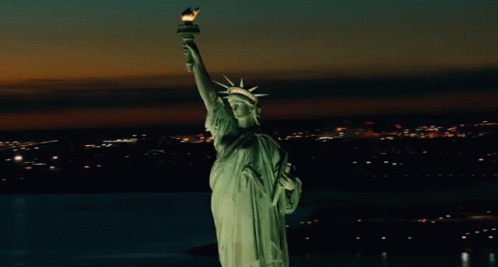 Now let's look at New York. Even if you've never been there, I'm pretty sure you're aware of that towering statue of the lady holding a torch. What's it called again? Oh yeah, The Statue of Liberty.
I hope you're starting to see a pattern. If you haven't yet, I'll summarise. Basically, the folks over at The Borders Distillery wanted to craft a whisky which embodied the spirit of freedom which led to the creation of Lower East Side.
I could go on and on about freedom, whisky and the connection between Scotland and America but that's not what you're here for now is it? You and I both know that you only clicked for:
The Whisky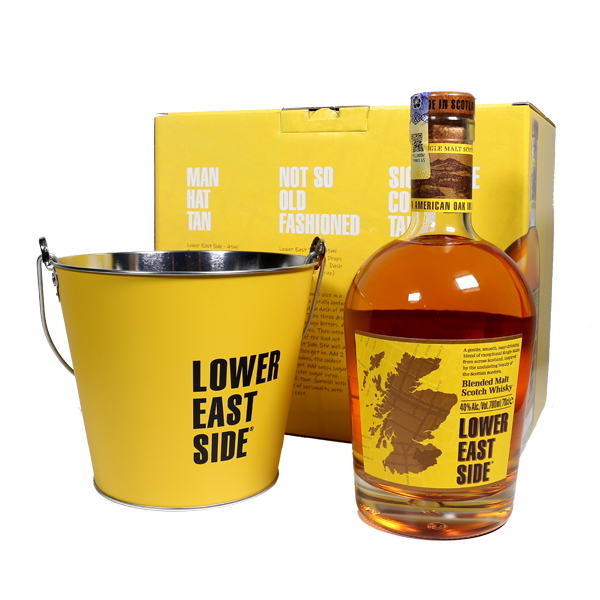 Light and fruity with a smoothness mirroring silk to match, this whisky was crafted from blending 6 single malts together, featuring 2 from the Highlands and 4 from the Speyside region of Scotland.
It's beyond delightful when enjoyed neat but goes excellent in cocktails (especially in a Manhattan as I stated before). The versatility of this whisky is exactly what the folks of the Borders Distillery want you to experience.
Freedom's never tasted so amazing 'til the Lower East Side showed up on our doors. I'll end this post with a quote from the distillery: "To drink Lower East Side is to celebrate liberty. And there's only one way to do this: your way".
Nose: Honey, vanilla, barley, toasty oak.
Palate: Heavy notes of vanilla, soft spices and fruit (specifically blackberries).
Finish: Rich malt, a slight hint of banana.
*Order a bottle for yourself today while stocks last! (our bottles come with a free Lower East Side ice bucket for you on-the-rocks folk):
Or have a look at our entire collection and have your purchases delivered to you today!
*Same day delivery is only applicable for purchases made before 4pm.
READ OTHER JOURNALS