With Christmas around the corner, you may be thinking of what to get your drinking buddies or loved ones. Well, look no further than The Good Stuff's Christmas Packages!
From rare label designs, to personalise-able gift baskets and boxes, to fun-sized bottles and whisky-infused chocolate, these gifts will make any home look a lot like Christmas!
Here are just a few of our special gift packages…
Cozy Little Christmas Gift Baskets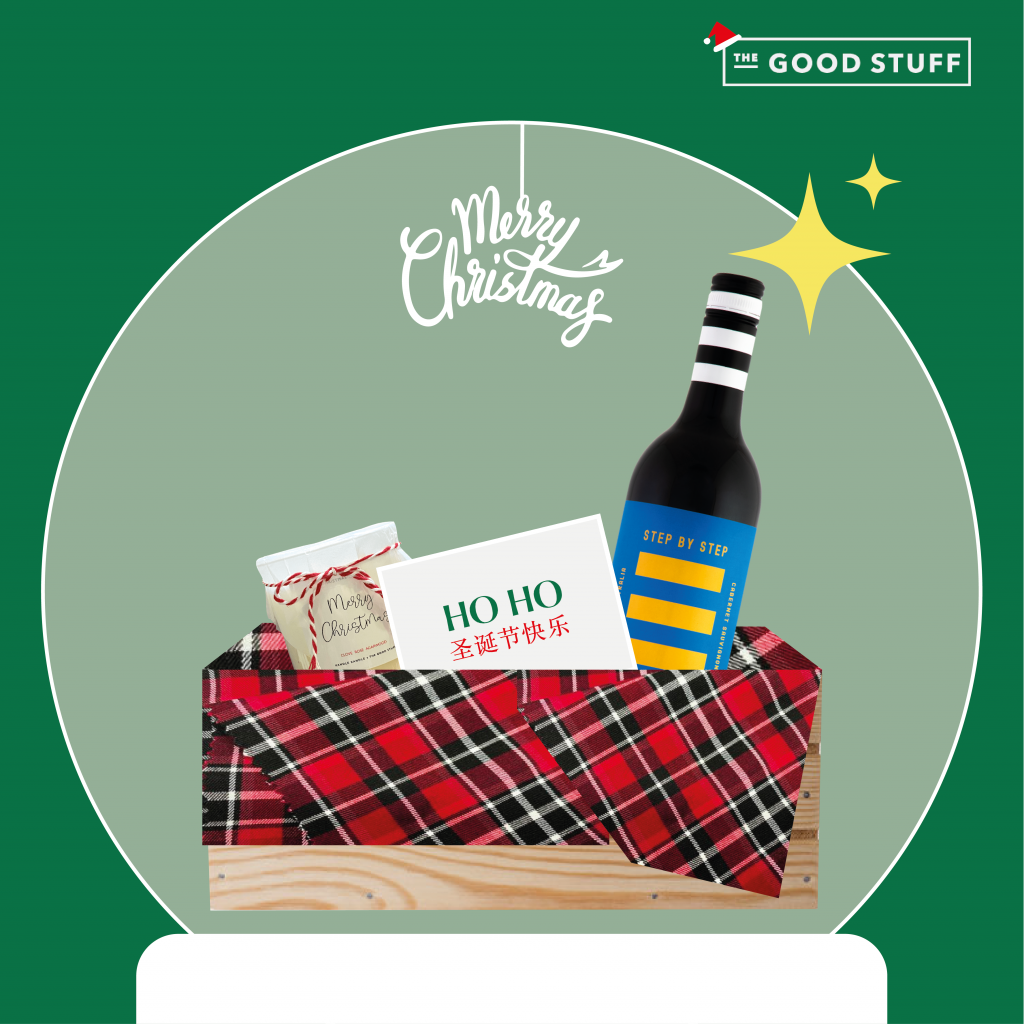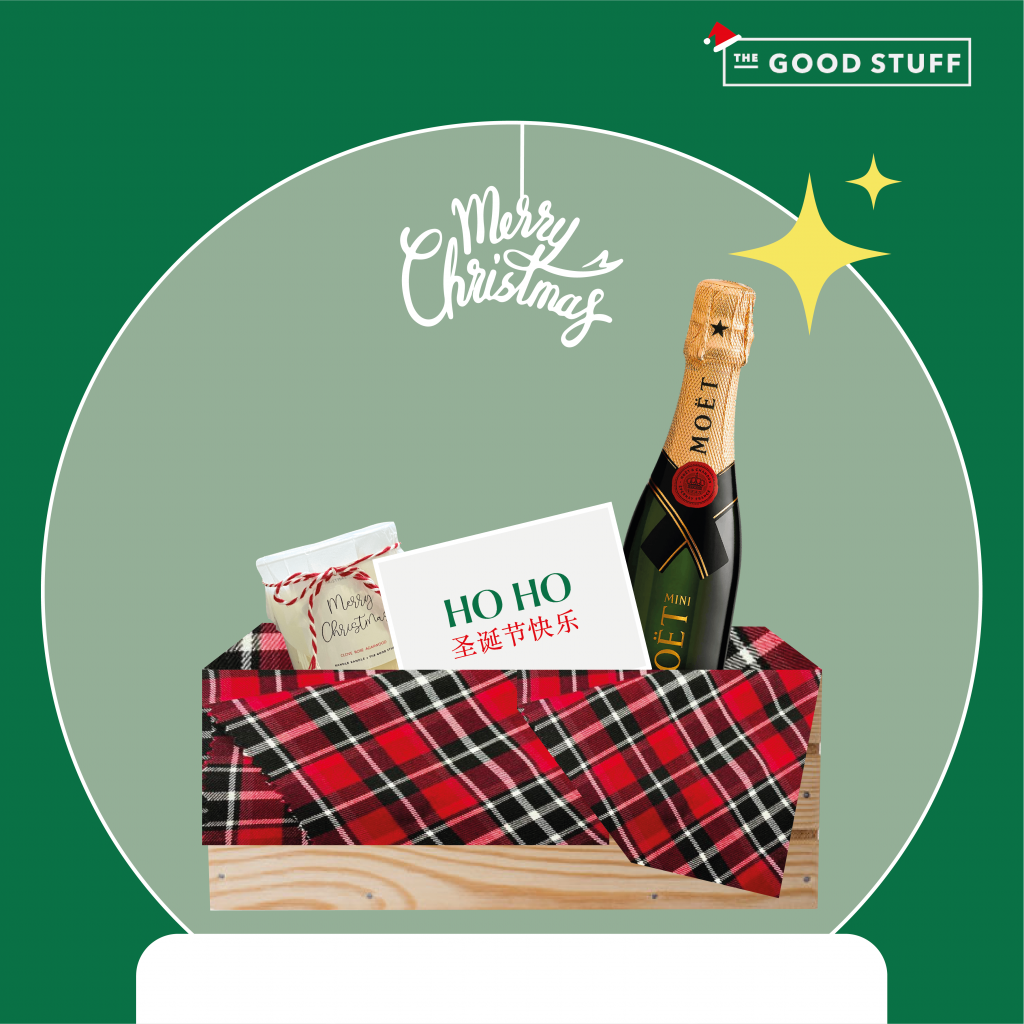 Our Cozy Little Christmas sets gives you the choice of one premium bottle of wine or Auchentoshan Three Wood, mini Moet, Roku Gin or Patron Tequila, with a wooden gift basket that comes with exclusive scented candle by Kandle Kandle and a X'mas Message Card.
Compase Box Whisky Collection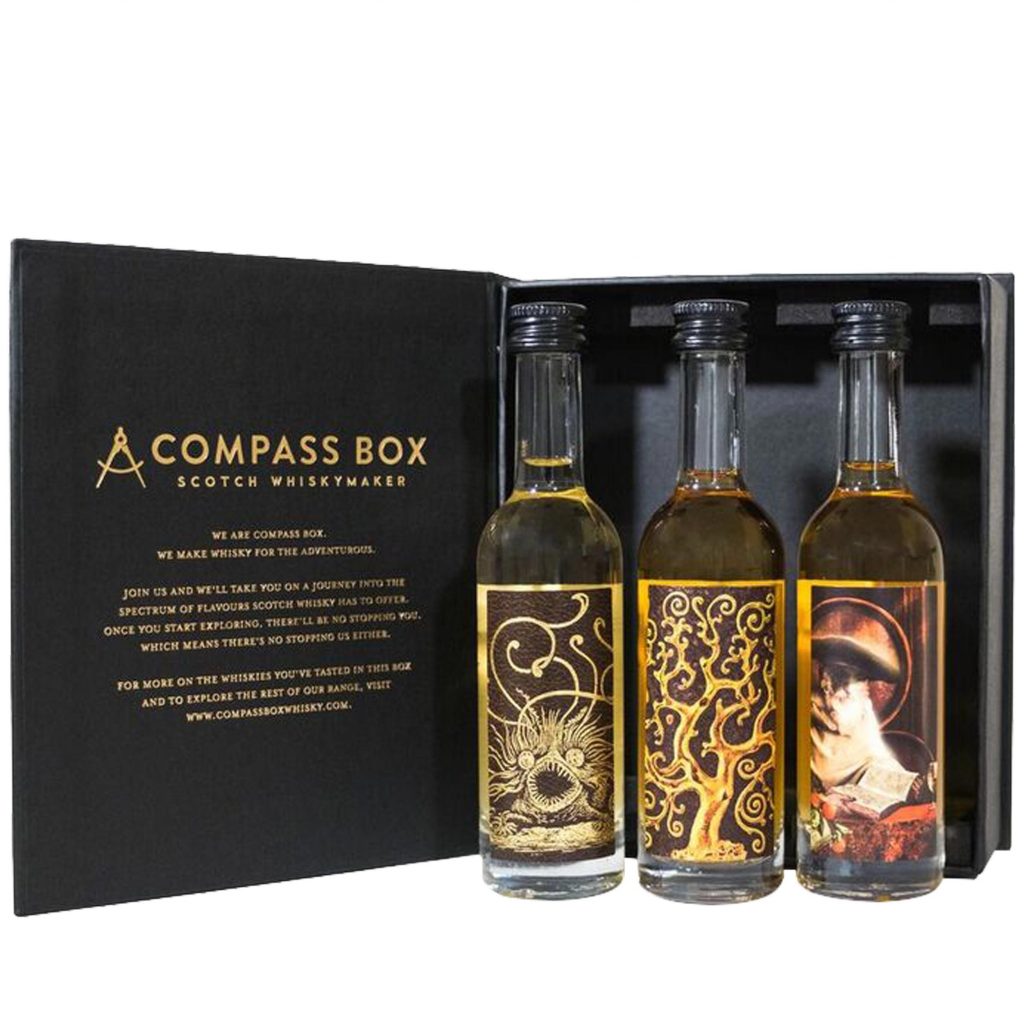 A special boxset of mini bottles (50ml) with Compass Box's core collection of malt whiskies that are bottled all year-round.
This pack contains miniatures of The Peat Monster, The Spice Tree, and The Story of the Spaniard. Perfect as either an introduction to Compass Box or for those who already share their interest in exploring adventurous whisky flavour profiles.
Ki No Bi Japanese Gin Gift Set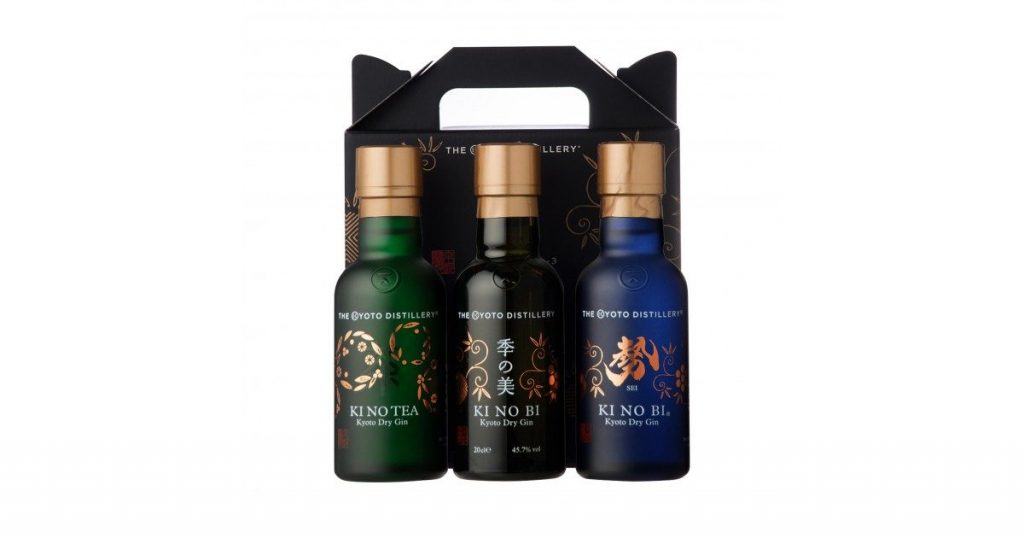 Can't decide on one of our full size Ki No Bi bottles? Try the range we stock in three miniature (20cl) bottles!
Jim Beam "But First, Highball" Gift Box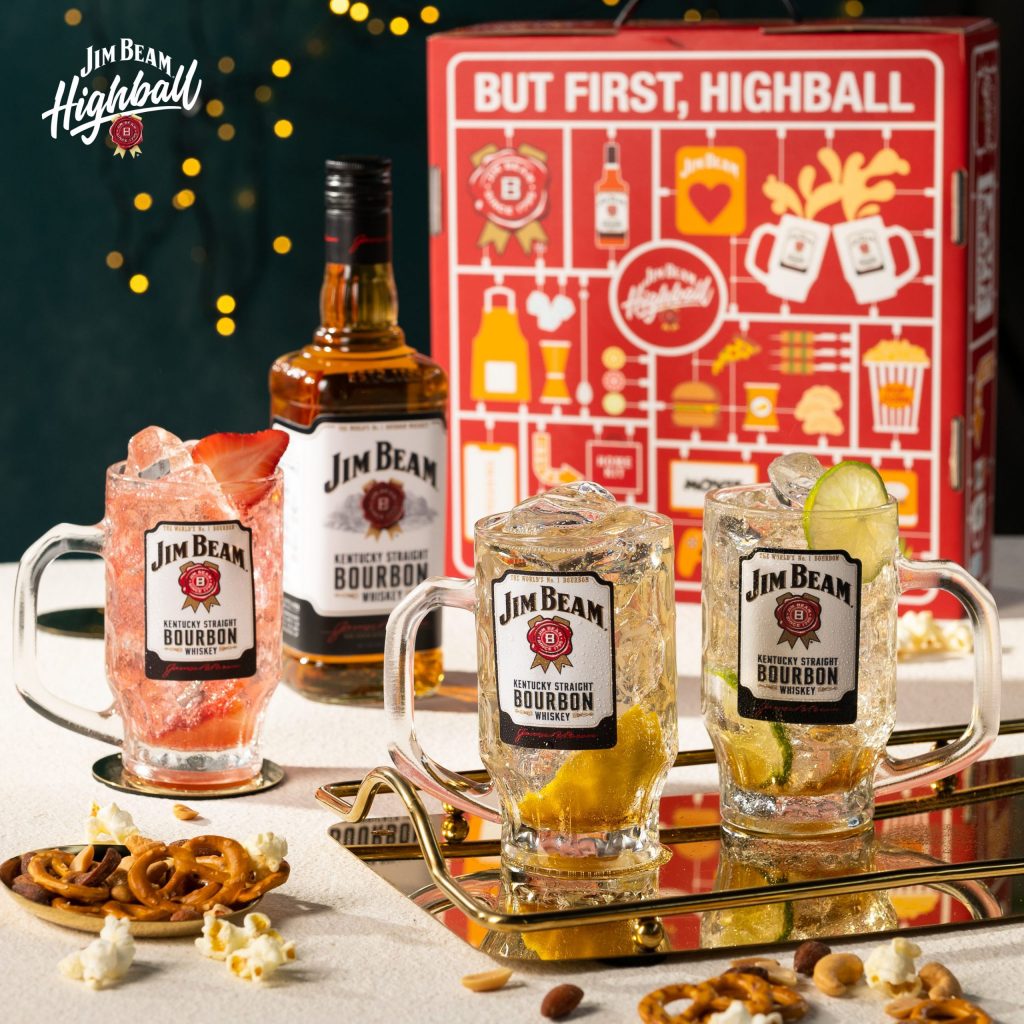 All you need is your mixer, lemon and ice… Jim Bean got the rest!
This Highball gift set comes with two bottles Jim Beam White Whisky (750ml), one Jim Beam Highball Mug, and Jim Beam Highball Rubber Coaster.
Auchentoshan Three Wood & Auchentoshan Whisky-Infused Chocolate Gift Set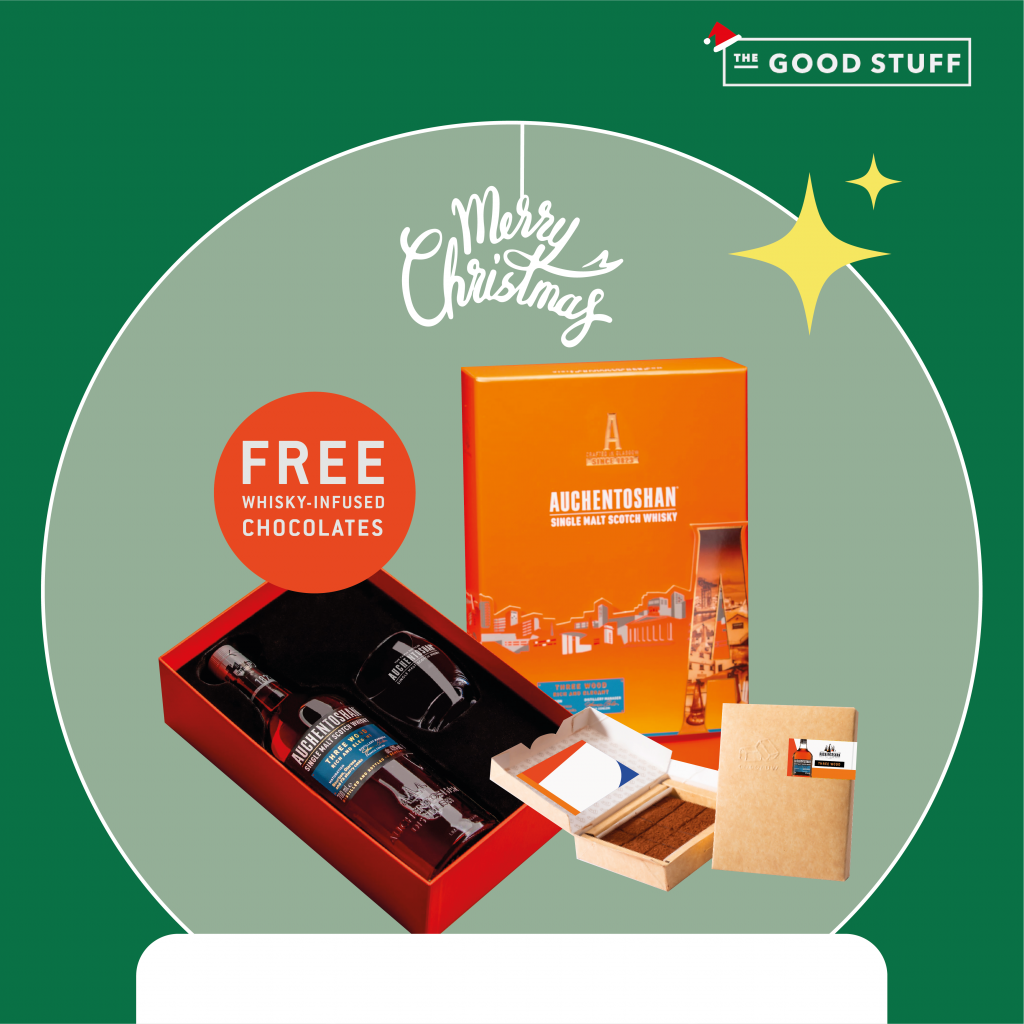 This award-winning Auchentoshan Single Malt Scotch Whisky has been matured in three different cask types. It makes a mean Old Fashion and stands on its own as a fine a dram.
Our Auchentoshan chocolates are painstakingly infused by our master-baker supplier, and they are guaranteed to pack a punch in ABV.
Chase Distillery Twelve Festive Single Estate Spirits Gift Set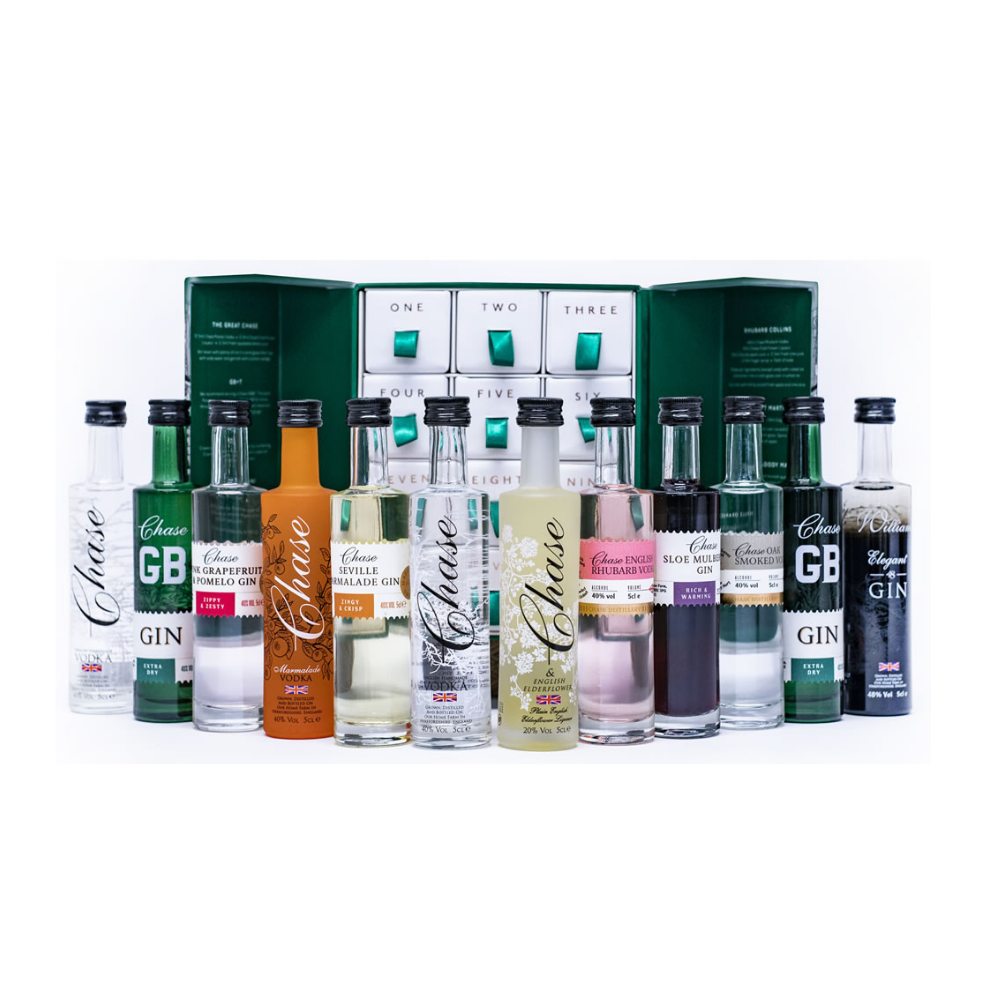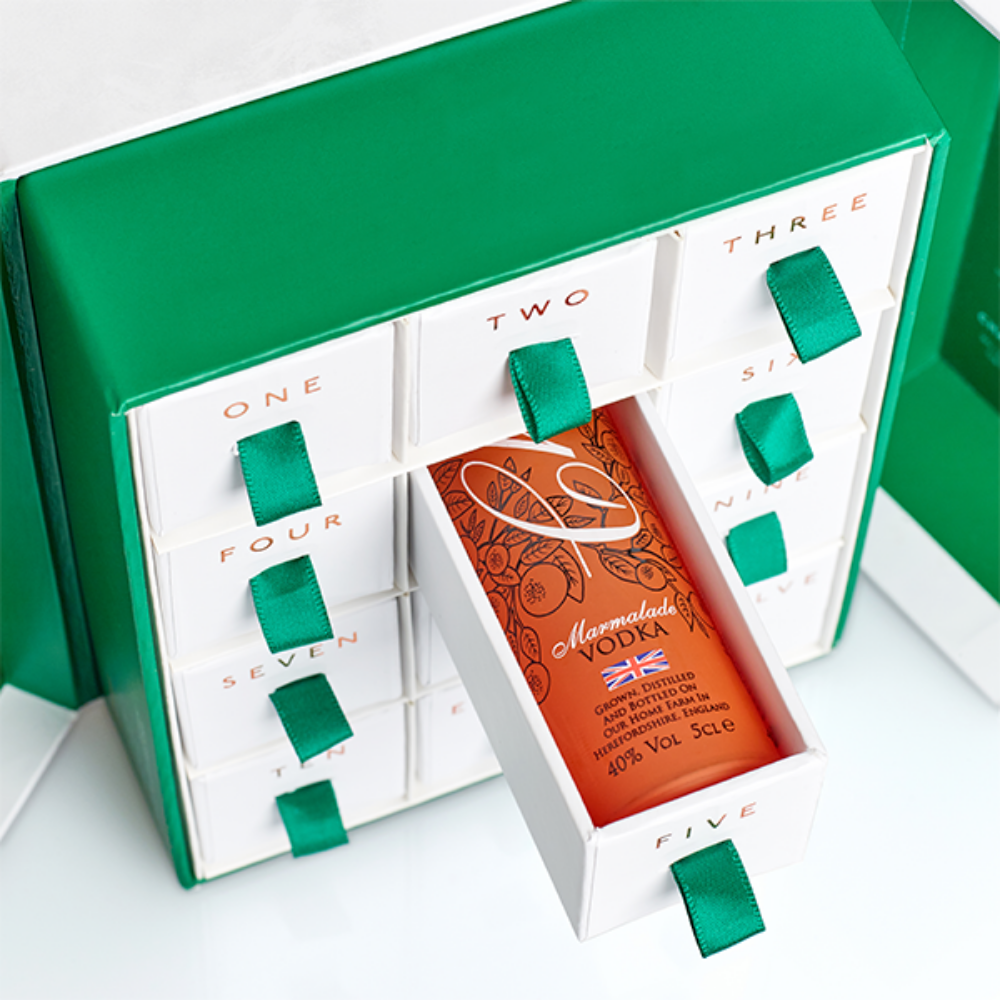 Twelve days of Christmas calls for 12 mini bottles of gin and vodka to celebrate!
Each bottle is neatly tucked away in an individual drawer, eagerly awaiting to be opened!
The Holly Jolly Set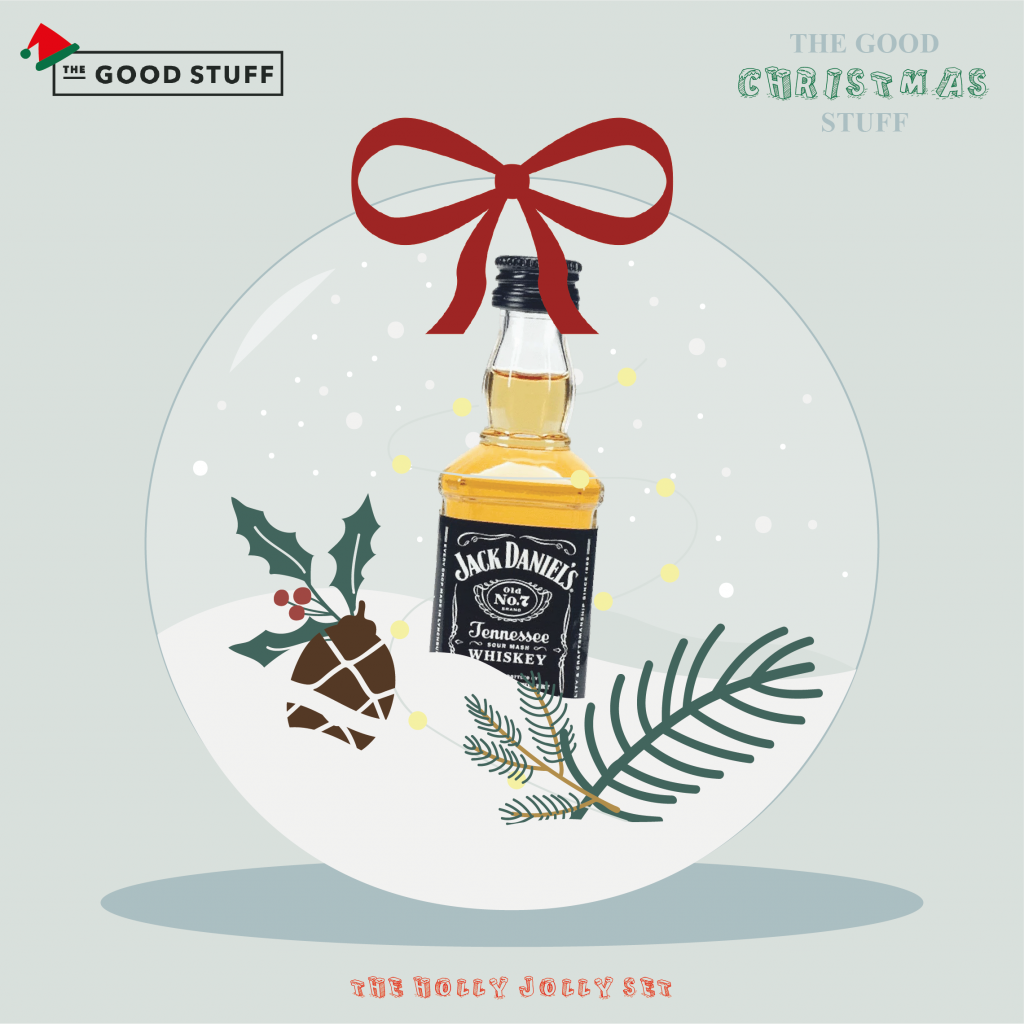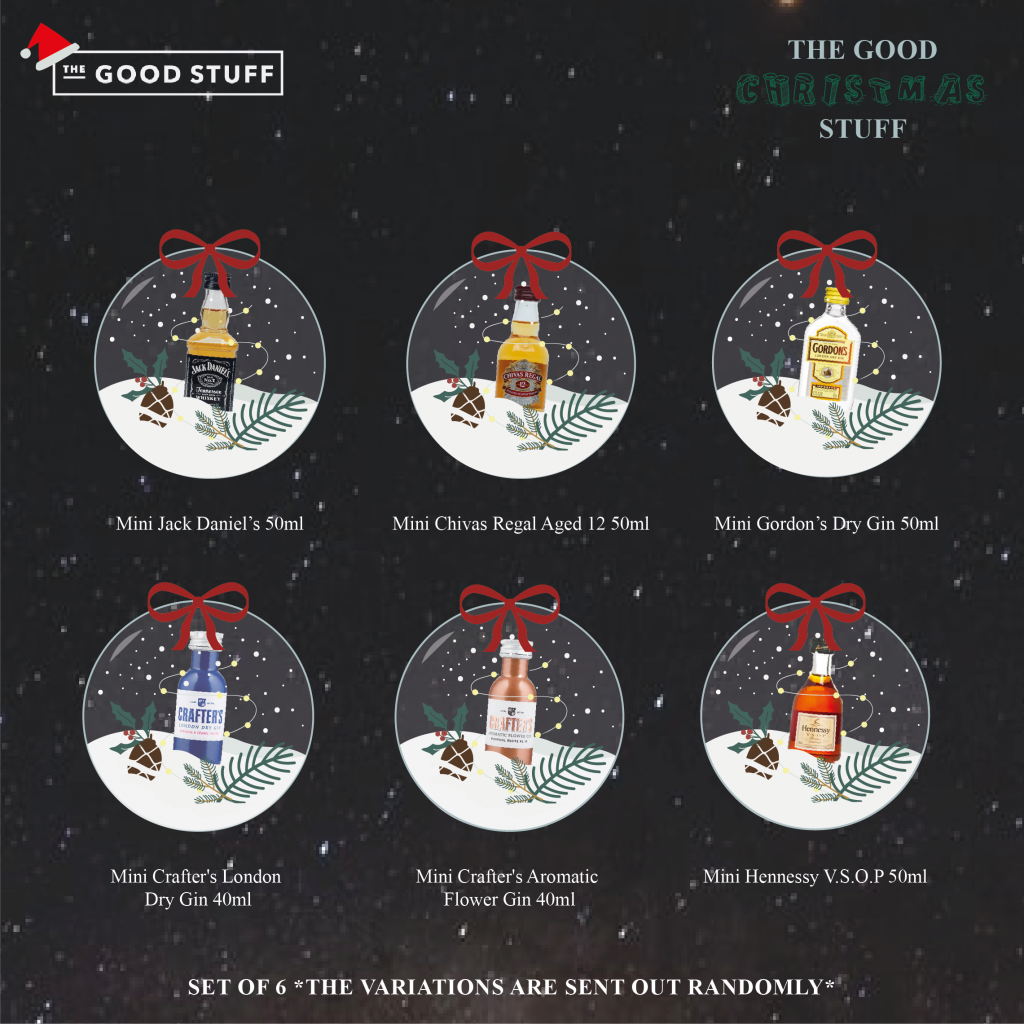 Got a X'mas Tree but don't have any interesting ornaments? Decorate your tree the right way with our Holly Jolly Sets!
Each ball comes with a 40ml bottle and X'mas lights! (Yes, we thought of everything).
For more all these and more X'mas packages, head over to our online store now. We deliver on the same day for customers in the Klang Valley.
Hurry, you don't want to be dry for Christmas!
READ OTHER JOURNALS