After WWII, Wing Commander Montgomery 'Monty' Collins was posted in Berlin to help with the rebuilding efforts. A diplomat's son born in Madras (Chennai today), Monty found himself involved with the restoration of the Berlin Zoo. It was there that he met and sponsored an egret monkey called Max.
Max grew on Monty so much that when the pilot left Berlin and moved to the northern Black Forest region in 1951, he built a guesthouse in the primate's honour and called it 'Zum wilden Affen' (The Wild Monkey).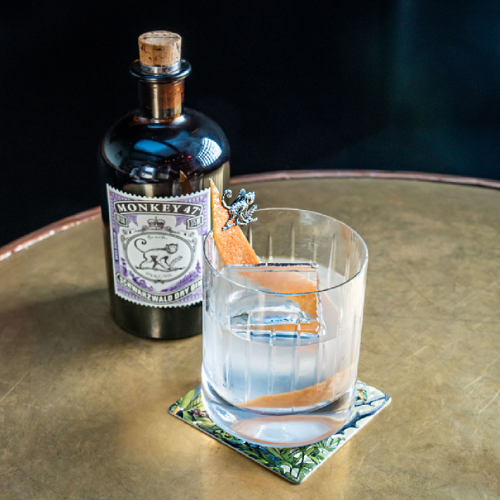 Intending to retire as a watchmaker (a hobby of the eccentric Brit), Monty's focus was diverted when he realised that he couldn't get a decent glass of gin out in the wilderness.
As the story goes, years later while renovation works were carried out at The Wild Monkey, contractors found a dusty old box of Monty's personal belongings. Inside were sketches of what is believed to be Max the monkey, as well as bottles of gin and Monty's recipes.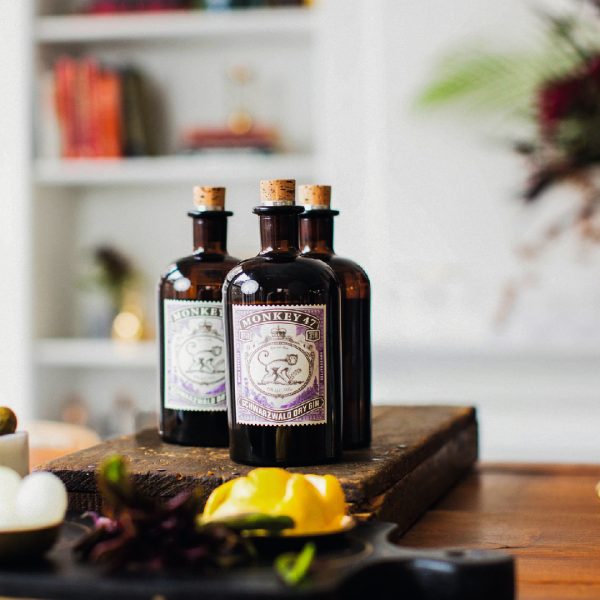 In 2008, Monkey 47 was born from those same recipes found at Monty's guesthouse. The Black Forest Distillers, the company responsible for Monkey 47, kept true to the original ingredients – all 47 of them, with a third of botanicals coming from Monty's own backyard – the Black Forest. This is also why Monkey 47 comes at a more premium price, as some of its ingredients are not as readily available.
The other ingredients in Monkey 47, which is co-incidentally 47% ABV as well, are from Monty's childhood in India – cinnamon, nutmeg, ginger, and more.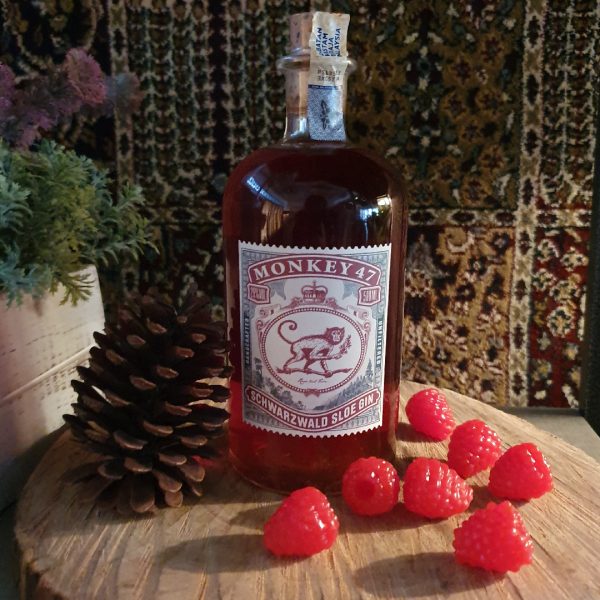 Monkey 47 comes in a small 500ml medicine bottles, like the ones used by Monty. The bottle have special stainless steel bands around the middle of the corks to prevent them dropping into the bottle, no matter how many times they are uncorked and corked again.
Monkey 47 comes in a few variations these days but the main stay products are its original Dry Gin and ruby coloured Sloe Gin.
To experience the cult favourite Monkey 47, head on over to our online store now or check out these Monkey mixes you can do! We deliver on the same day for customers in the Klang Valley!
Here are just a few of our Monkey 47 options for you below: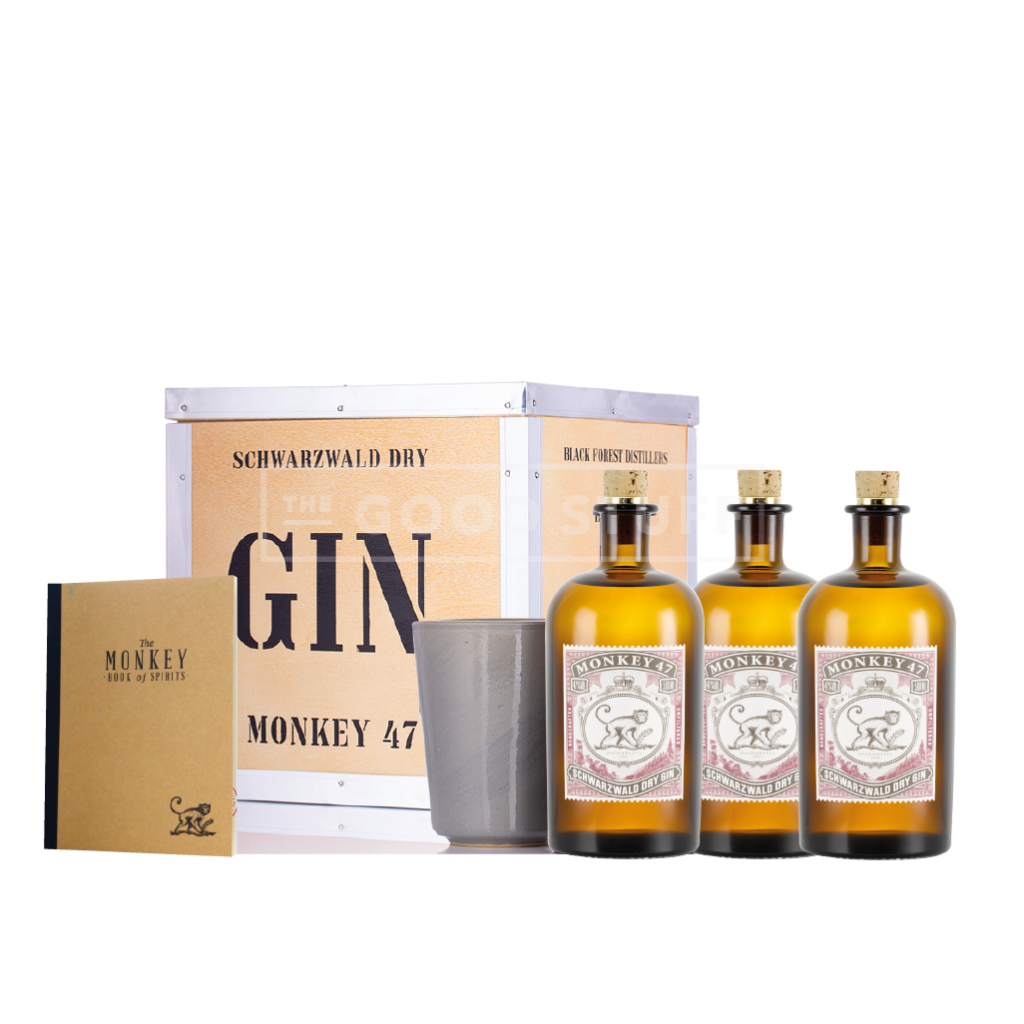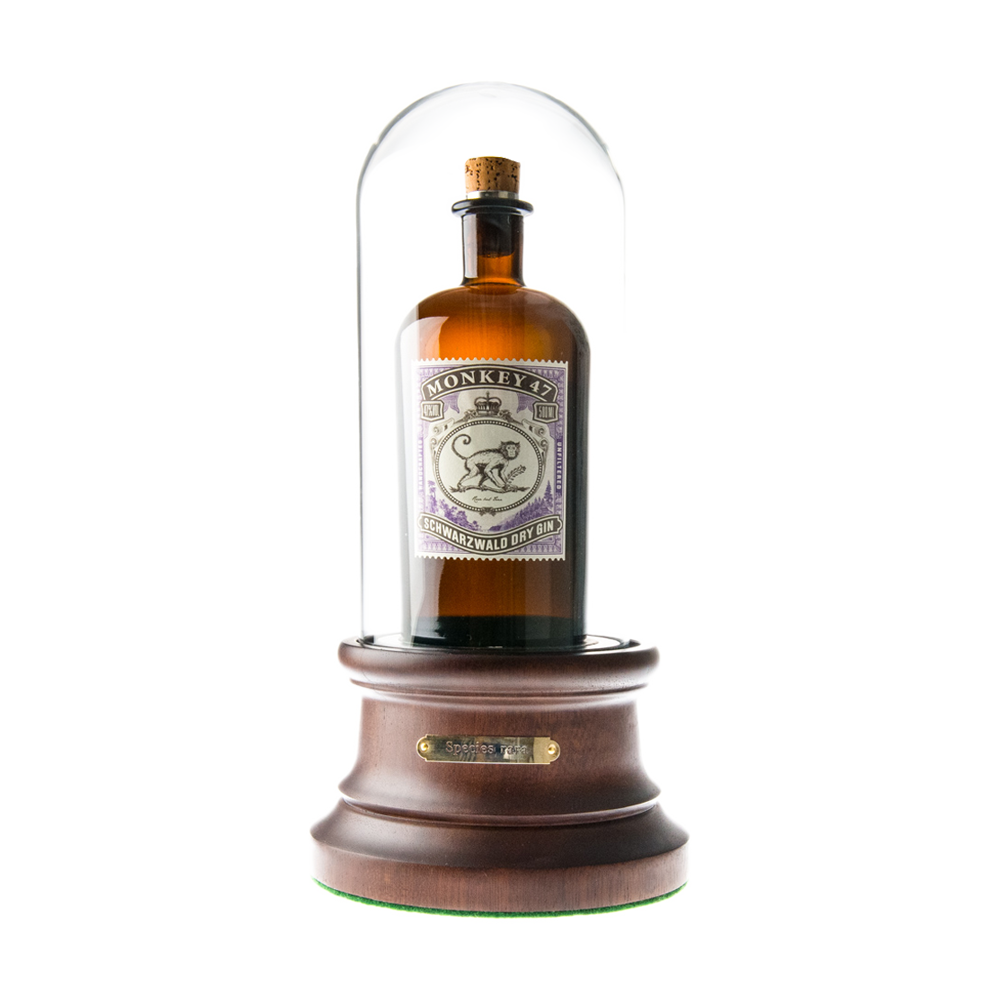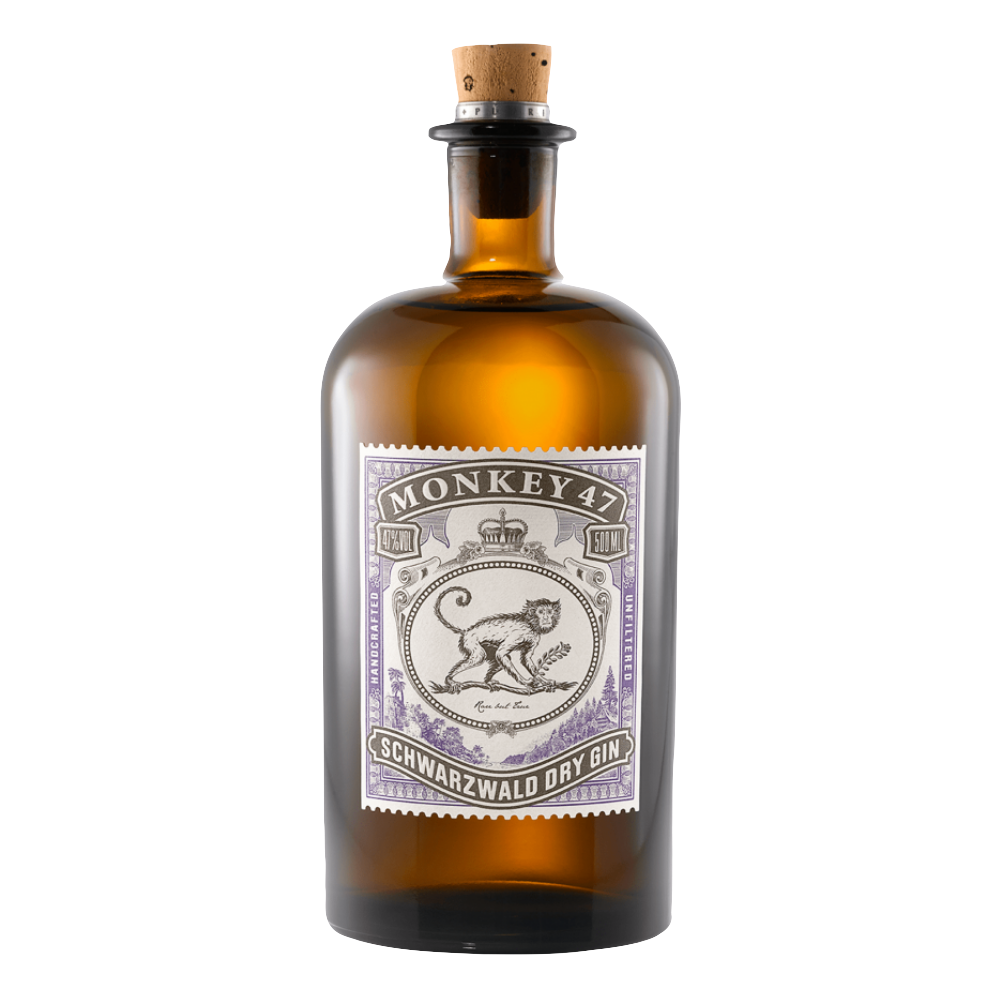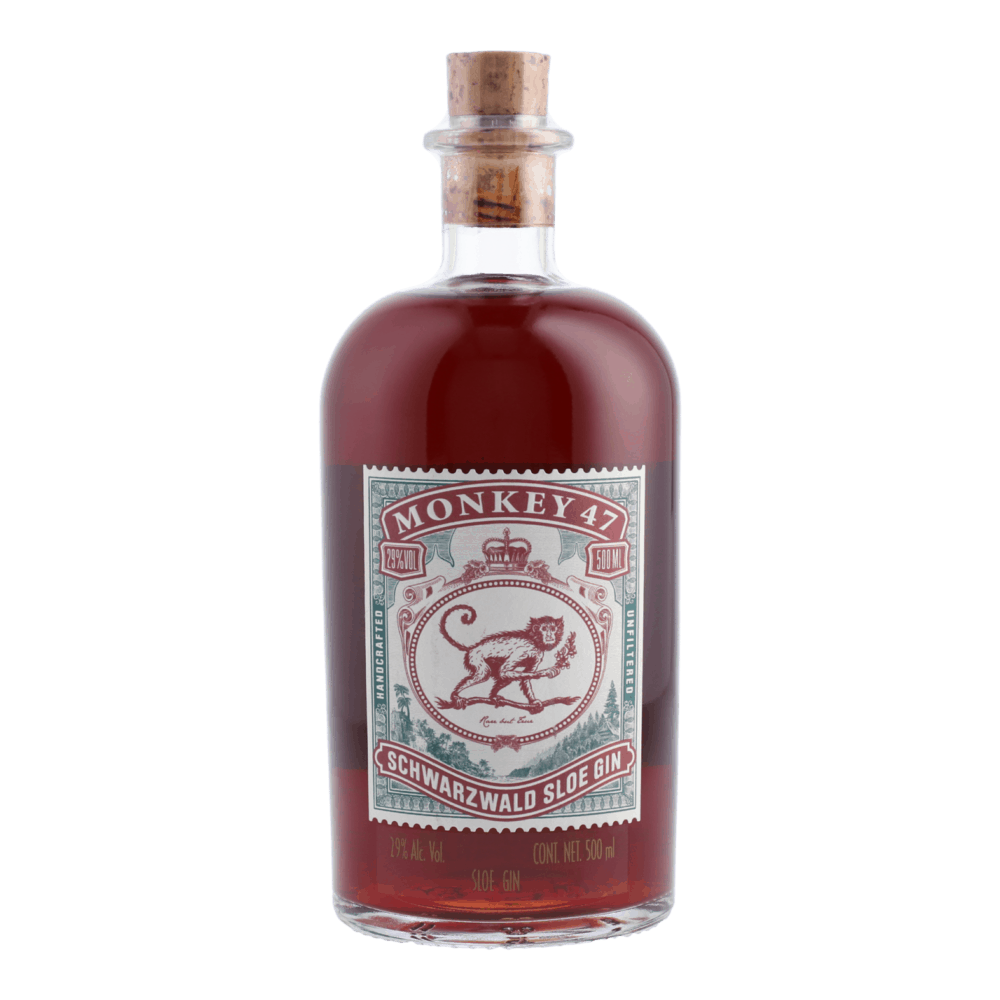 READ OTHER JOURNALS