With 18 wine regions across its vast land, South Australia was named as a 'Great Wine Capital of the World' several years ago by wine aficionados. Its local wineries have since increased in numbers tremendously and become the centre of tourism as a testament to Australian wine's international popularity.
In typical Aussie camaraderie, South Australian winery Alpha Box & Dice is celebrating the diversity of special wine-making projects from three regions – McLaren Vale, Adelaide Hills and Barossa Valley – which are home to more than 250 vineyards and cellar doors.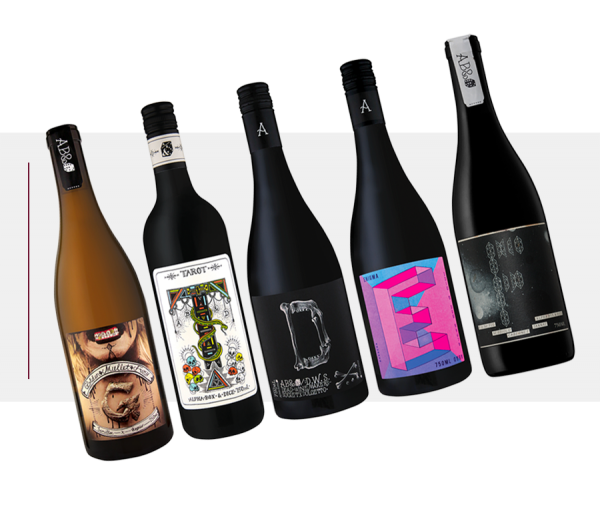 In 'The Alphabet of Wine' collection, Alpha Box & Dice assigns a letter of the alphabet to each individual winemaking project in the collection to embody their essence.
Let's take a look at nine uniquely created wines from this set.
The Apostle (2016)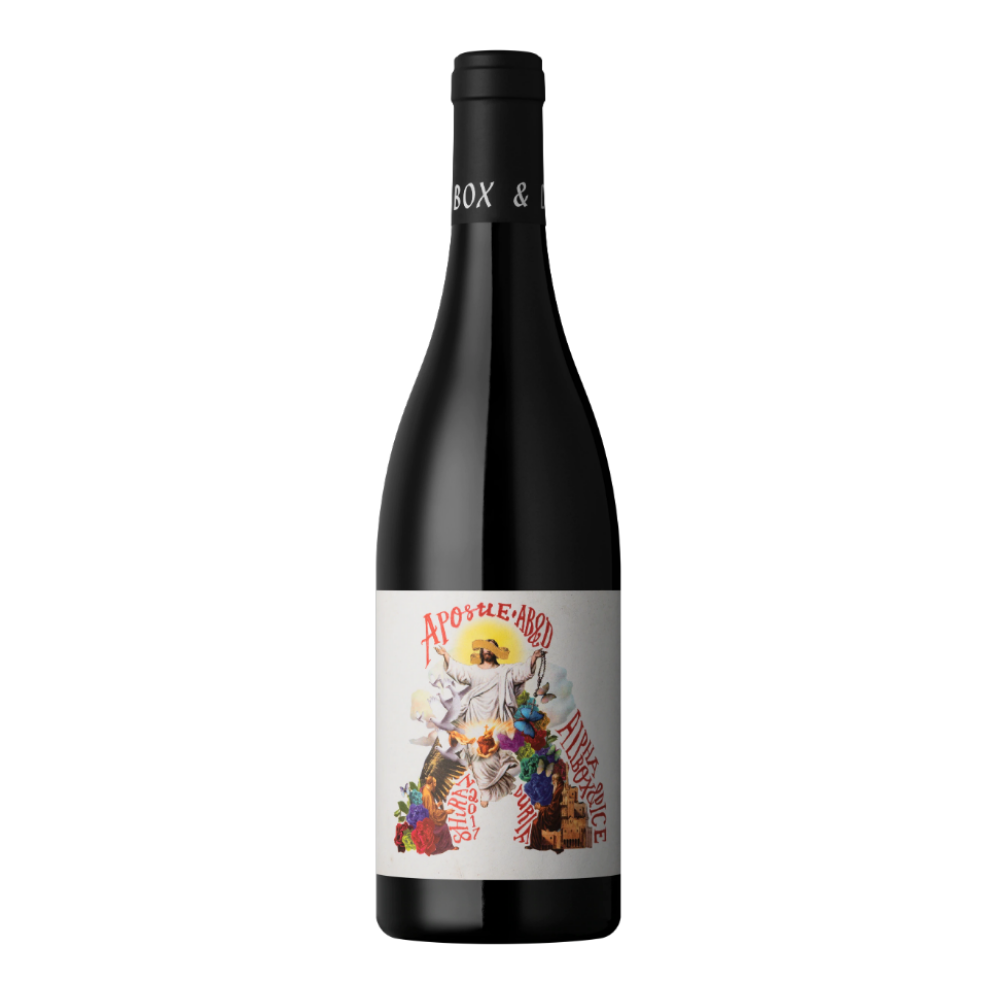 The Apostle's name was given to this wine to symbolise its natural production and ingredients. The 87% Shiraz was picked from Loulakis Vineyard in Blewitt Springs, McLaren Vale, and the 13% Durif picked from Yacca Paddock in Kuitpo, Adelaide Hills. Matured for 30 months in French barriques (25% new) and the remainder in old barrique.
APPEARANCE: Violets and rubies.
NOSE: Spice, pepper, five spice, star anise and blackberries.
PALATE: Blackberries and bramble, gamey flavours, McLaren Vale earth.
PAIR: Steak, slow-cooked beef, venison, duck, mushroom ragout.
CELLAR: Up to 20 years.
Blood of Jupiter (2015)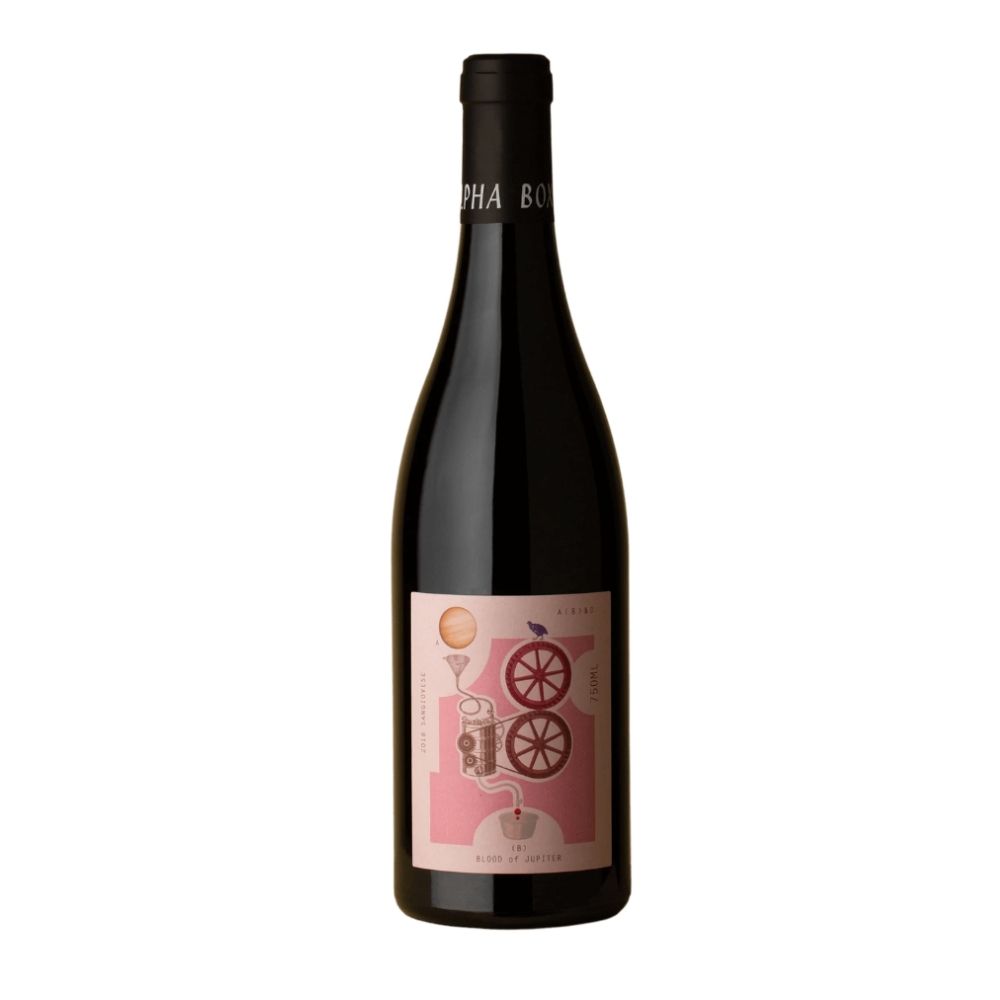 Celebrating the best Sangiovese grapes in McLaren Vale and Barossa, Blood of Jupiter's 2015 edition has just a touch of Cabernet Sauvignon (21%) to add depth, weight and structure.
Seeing that this wine went through a longer maturation period, it's a good idea to decant it a little before serving.
APPEARANCE: Burgundy with a dash of bourbon.
NOSE: Cassis and rich earth, sour cherries, cranberries, bourbon and clove spice.
PALATE Maraschino cherries, whisky-style oak, complex bitters, black olives.
PAIR: Juicy rare steak.
CELLAR: Up to 20 years.
Dead Winemakers Society (2017)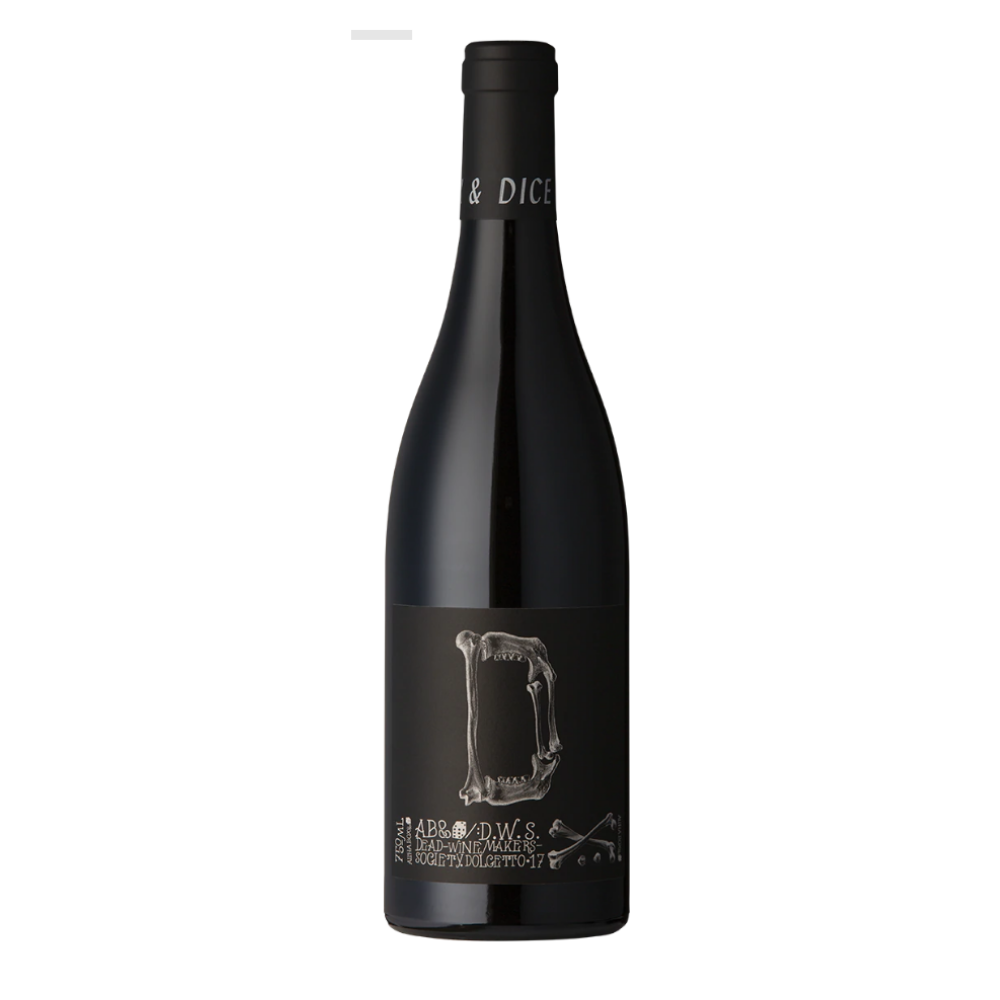 Paying tribute to the late Stanislao 'Stanko' Radikon – one of the pioneers of the orange/amber wine revolution, this Muscat is a true orange wine with white grapes fermented on their skins, extended skin contact and ageing in oak for over 18 months no additions of any kind.
APPEARANCE: Garnets.
NOSE: Cinnamon and clove spice, cherries, strawberries and herbal notes.
PALATE: Savoury with bright acidity, supporting the fruitier aspect. Good structure without heavy tannin extraction. Hearty weight and masculine finish.
PAIR: Pork, spiced lamb and chargrilled eggplant.
CELLAR: Up to 10 years.
Enigma (2017)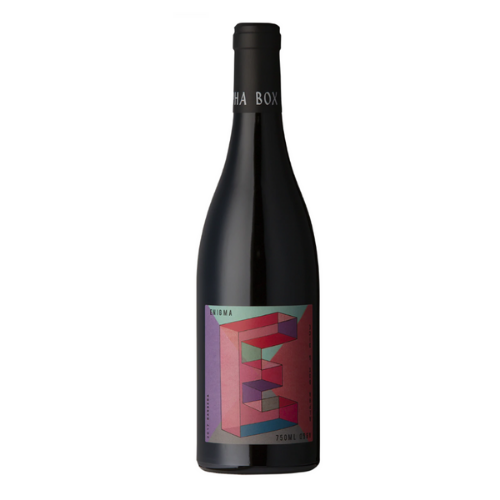 The Barbera grapes used to create this wine are an enigma themselves. Tricky to handle outside of its home in Italy, these grapes are high in acid and low in tannin.
Enigma is made from Barbera grapes from two vineyards at opposite ends of the Adelaide Hills – Berry vineyard in Kuitpo and Peppicelli vineyard in Kenton Valley.
APPEARANCE: Stewed rhubarb
NOSE: Flinty, herbal, strawberries, cooked, rhubarb, Amaro Montenegro.
PALATE: Chocolate, blackberries, cherries, Blackforest cake and pink lemonade.
PAIR: Caprese salad, pasta, pizza and turkey.
CELLAR: Up to 15 years.
Mistress (2017)
An Iberian blend – a wine that represents all that's lovable about Portuguese and Spanish varieties. Matured for 18 months in old, seasoned barriques, 12 months of that on full lees, The Mistress is a tribute to Alpha Dice & Box's love affair with vintage wine.
APPEARANCE: Vampire dark red.
NOSE: Raspberry bullets, blueberries, subtle herbal notes and the slightest suggestion of black olive.
PALATE: Initial spice supports the juicy red and blue fruits carried through on a wave of mouthwatering acidity. Medium weight lends itself to be enjoyed at almost all occasions.
PAIR: Tapas, Lamb and Chicken or stuffed peppers and stuffed mushrooms.
CELLAR: Up to 10 years.
Rebel Rebel (2018)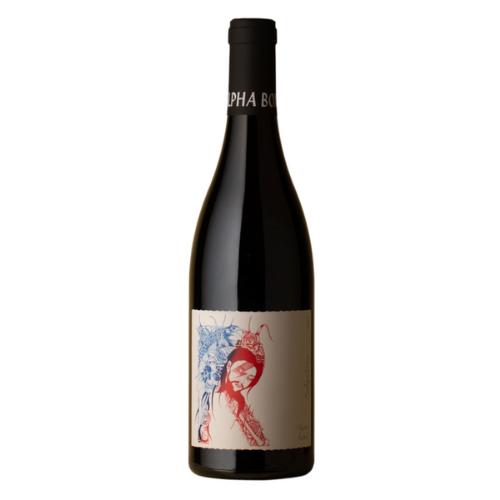 Finally, a wine David Bowie would approve of! Rebel Rebel's is an award-winning Montepulciano from Langhorne Creek.
A resilient grape that is heavy on the fruity side, Montepulcianos are great for drinking while they are young. For its 2018 edition, no sulphites were added to Rebel Rebel and its maturation took only five months on lees in tank.
APPEARANCE: Beetroot juice.
NOSE: Dark chocolate, Cherry Ripe and beetroot.
PALATE: Herbaceous and earthy, bright cranberries, plums, dark chocolate with savoury/meaty edge.
PAIR: Gamey meats, pork, turkey, pasts and porchetta.
CELLAR: Up to 5 years.
Siren (2017)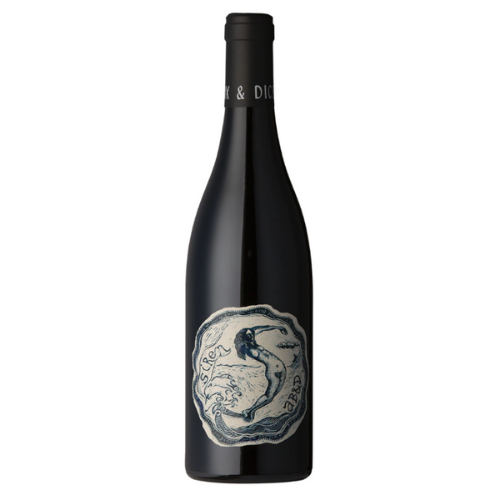 The grape used here, Nero d'Avola translates to "black of Avola", Avola being a town on the southeast coast of Sicily. It's a variety that's been forged in the most mediterranean of climates and retains a bright, punchy natural acidity even in the most arid of environs.
Due to Nero d'Avola's natural acidity, a lighter side of this variety is showcased in Siren, making it a "pinotesque" style of wine from a region that usually couldn't even comprehend doing so.
APPEARANCE: Deep violet.
NOSE: Lavender, cherries, raspberries and a whiff of flint/graphite.
PALATE: Beeswax, dark cherries, chocolate, bright and fresh acid, delicate structure and a hint of salinity.
PAIR: Kangaroo, grilled mushrooms and venison.
CELLAR: Up to 10 years.
Tarot Grenache (2020)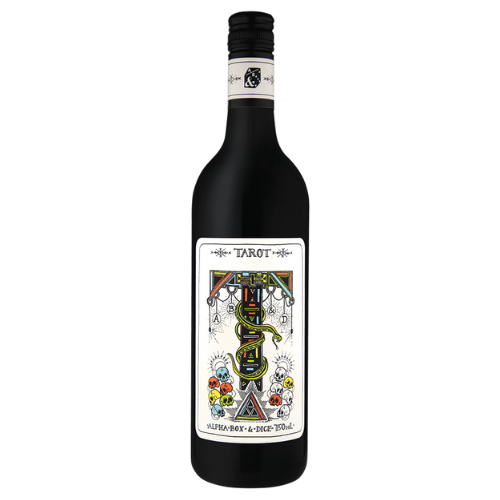 Traditionally, McLaren Vale grenache was heavy and over-oaked, trying to imitate Shiraz. To get the most out of grenache, Alpha Dice & Box favoured lively acidity, low tannin extraction and drinkability first and foremost.
The result is a complex wine that has hints of confectionery toffee apple flavours with bright red apples and white pepper spice.
APPEARANCE: Deep ruby.
NOSE Red apple skins, raspberry and spice, Redskin lollies.
PALATE A generous mouthfeel of plush spice-laden fruit with gentle tannins and juicy acidity.
PAIR: Everything and anything.
CELLAR: Up to 5 years.
Uncle (2018)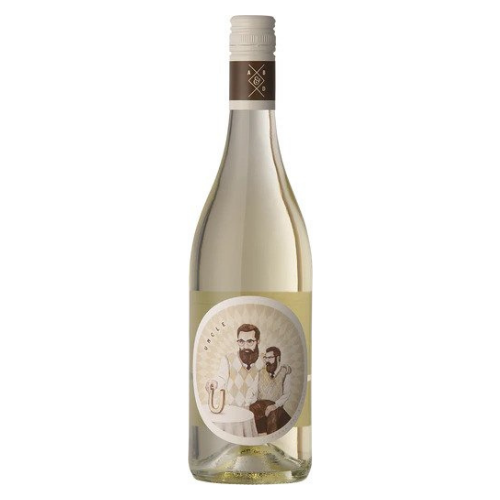 Could it really be a Sauvignon Blanc on this list? Because we do no one any favours when we become wine snobs, Sauvignon Blanc should be considered as timeless as your coolest uncle.
According to Uncle's creator, "If I'm drinking Sauvignon Blanc, I want it tight, crisp and zingy… My personal winemaking philosophy is that we're blessed here in Australia with plenty of sunlight and warm weather to provide plenty of flavour precursors in the grapes, so I pick on natural acidity to provide the backbone to the wines and use winemaking techniques to flesh out the body. This wine is all skin and bones – the tight lean crisp acidity creates a refreshing wine for acid addicts that's more reminiscent of Riesling than classic hills Sauvy B."
APPEARANCE: Pale, pale grass.
NOSE Grapefruit pith and gooseberries, fresh hops and passionfruit.
PALATE: Lean, tight and super fresh. Crunchy apple acidity, soursops and gooseberries.
PAIR: Oysters, crabs and shellfish.
CELLAR: Up to 5 years.
Find all these wines and more at our online shop. Order now and we'll deliver it on the same day!
READ OTHER JOURNALS