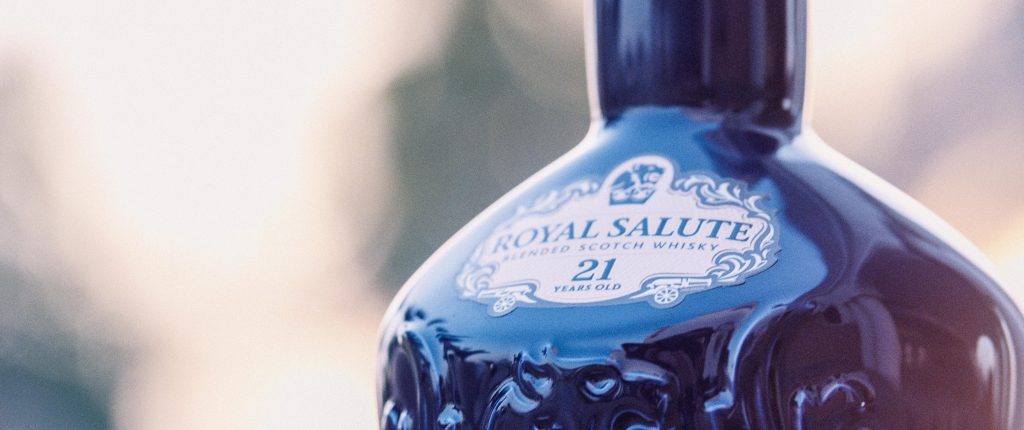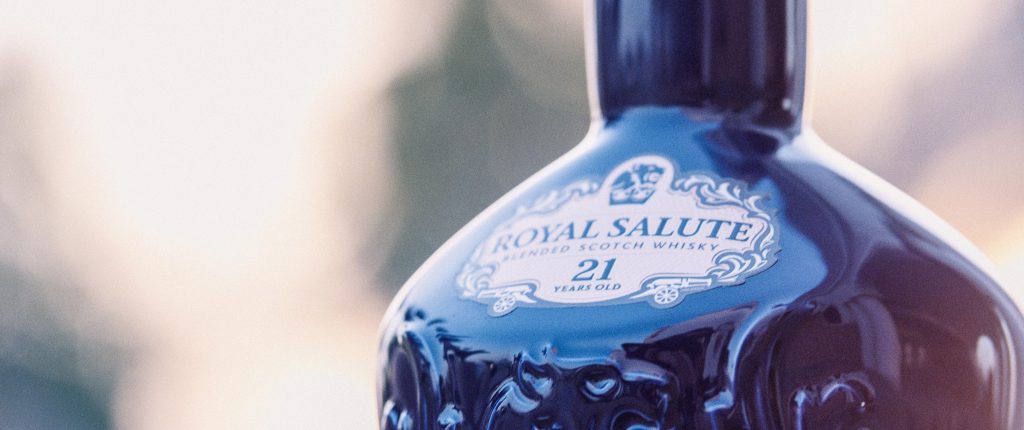 You've probably guessed what spirit we'll be talking about just from looking at the pictures above.
Yes ladies & gentleman, I'm talking about one of the most majestic range of blended scotch whiskies to have ever been made, Royal Salute – which was actually made for a very renowned royal family which we'll touch on in a bit.
Scotch Save The Queen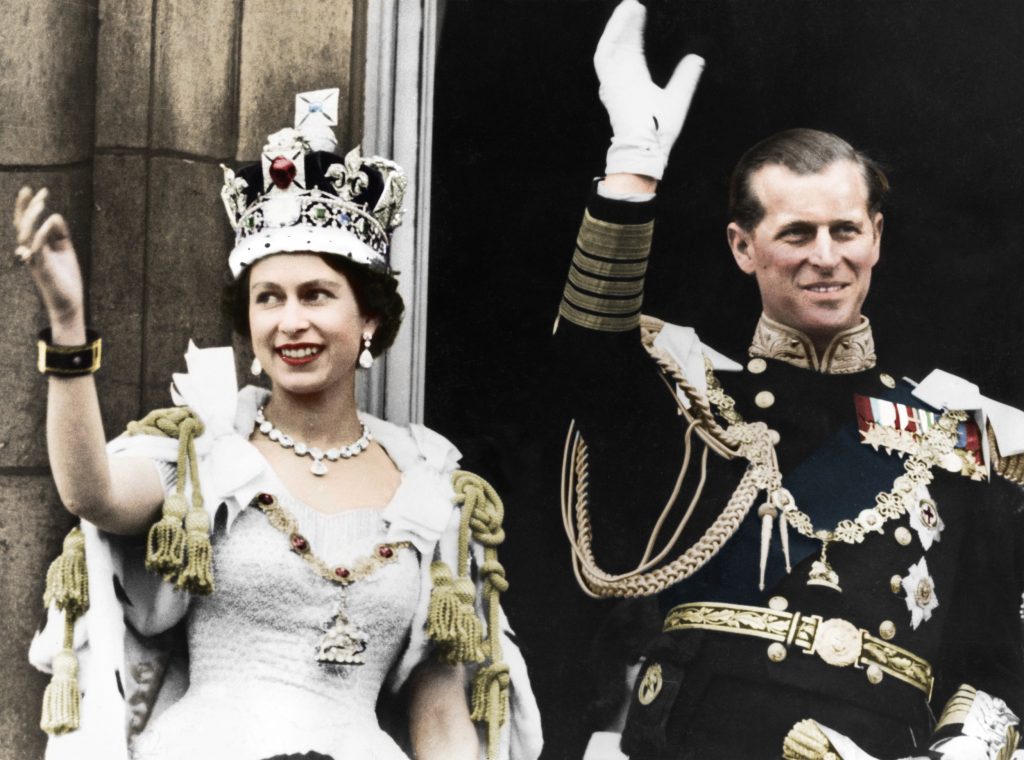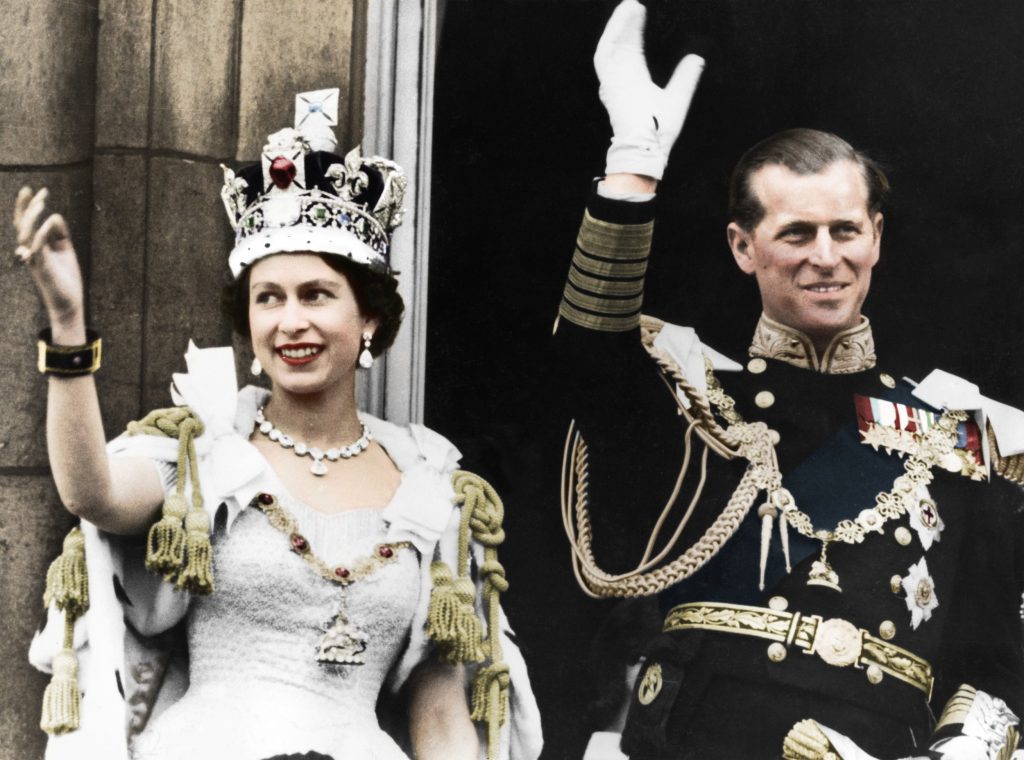 Royal Salute was crafted in 1953 by Sam Bronfman, an entrepreneur and British royalist. He loved the British Royal Family so much that he took it upon himself to make a truly remarkable scotch whisky fit for a queen.
Coincidentally, a new queen would be crowned that same year. Her name was Princess Elizabeth II, perhaps you've heard of her. These days she's known as Queen Elizabeth II (yes, the current head of the British Royal Family).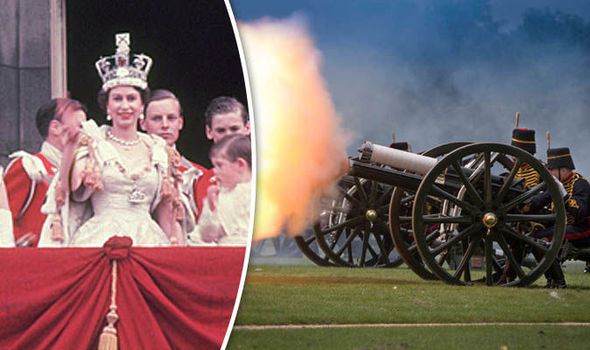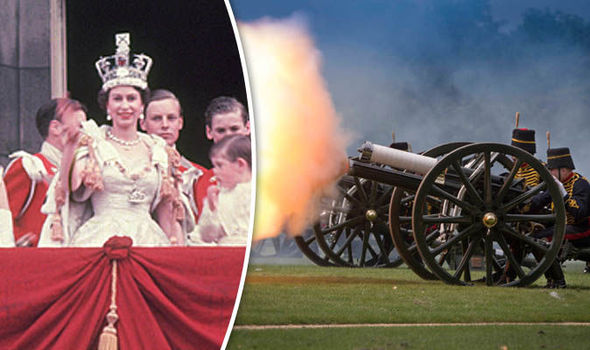 Essentially, this grand whisky, comprised of Scotland's rarest scotch blended together, was crafted to honour the British monarchy. And what better date to launch such an expression than on the coronation of Queen Elizabeth II – June 2, 1953.
Royal Salute was named as such after taking inspiration from the 21 Gun Salute, a traditional show of respect done at special Royal occasions such as birthdays of royal family members and, in the context of what we've been discussing so far, coronations.
Birthplace Of Royal Salute & Legacy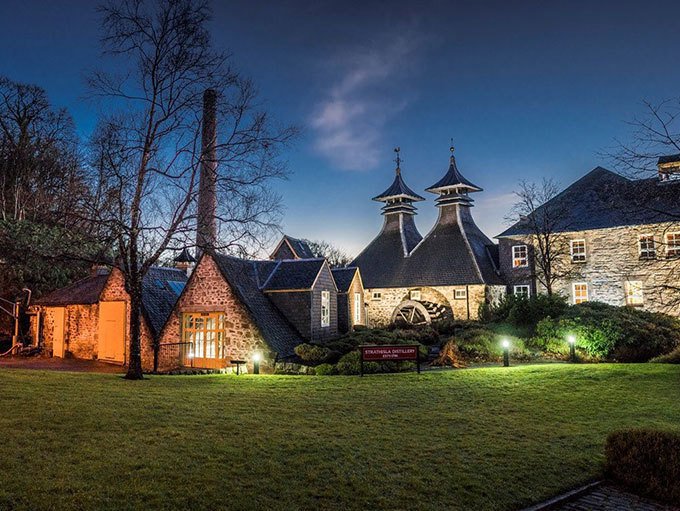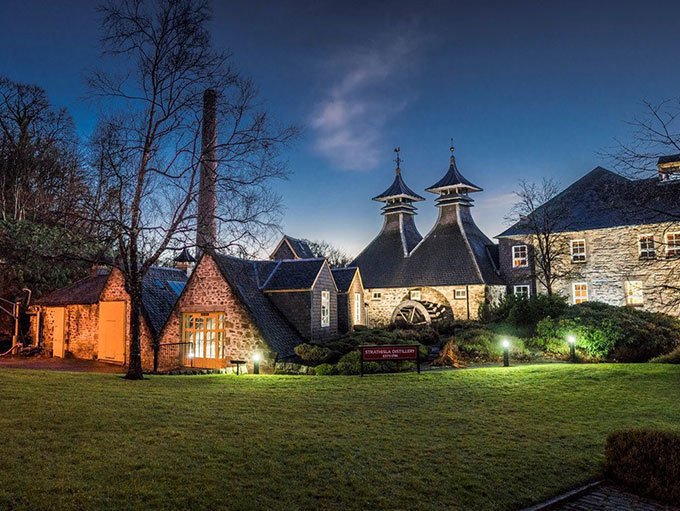 If you caught a glimpse of the source location for the photo above, surprise! Royal Salute is crafted in the same distillery as one of the most renowned blended whiskies known in the world – Chivas Regal.
That's the Strathisla Distillery I'm referring to which stands today as the oldest operational distillery in the Scottish Highlands. Backtracking to the main focus of this article, Royal Salute still continues to produce their exceptional whiskies today.
Though they remain steeped in tradition, Royal Salute stays ahead of the game by adapting to modern-day needs and blending methods which result in some of the most imaginative, unique-tasting and luxurious blended whiskies ever created.
Championing The Sport Of Kings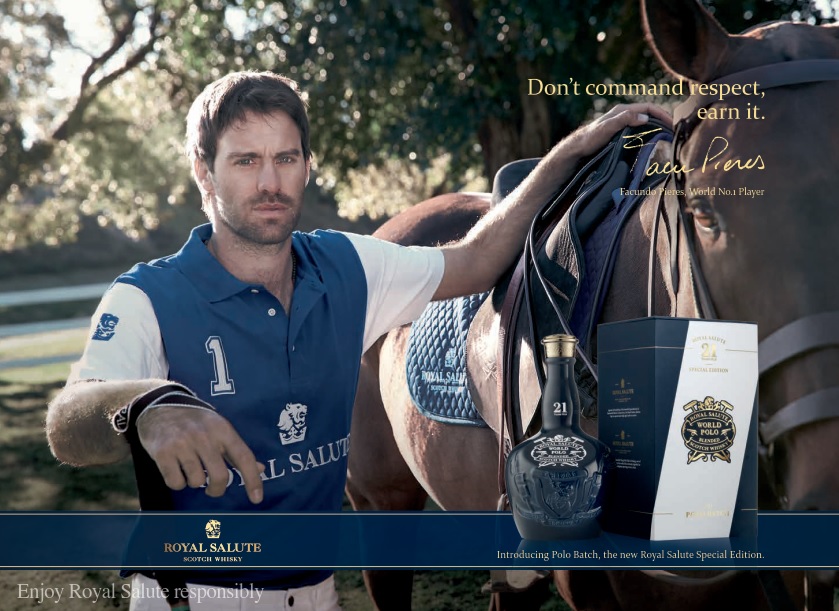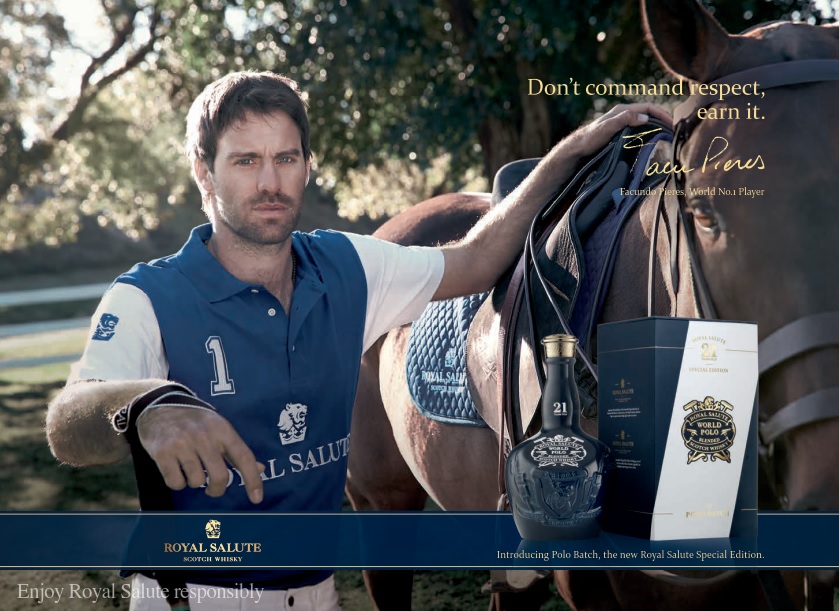 According to Royal Salute's official website: "Polo is said to be the sport of kings so, it's only apt that Royal Salute with its royal beginnings, continues its long standing association with the sport".
For decades now, the folks over at Royal Salute have been supporting polo tournaments across every continent (excluding Antartica) whilst mingling with British Royal Family members who often attend these games.
To date, Royal Salute has sponsored over 15 international tournaments and cemented their love for the sport by creating an exclusive Polo Collection in honour of the sport. But I'll save that for another article because I've definitely got to talk about:
The Royal Salute Core Range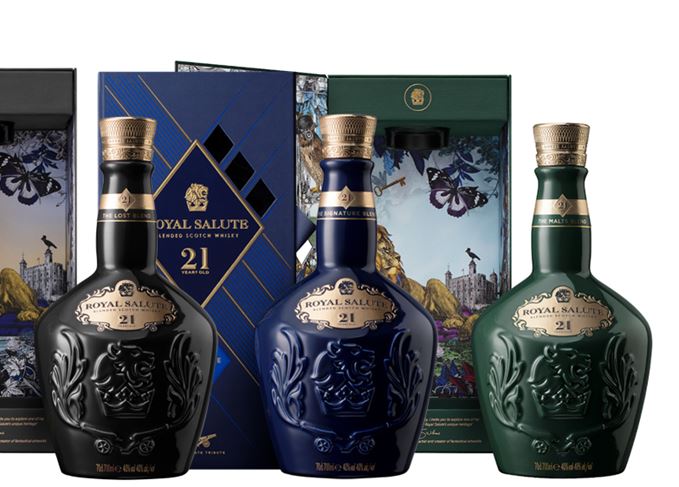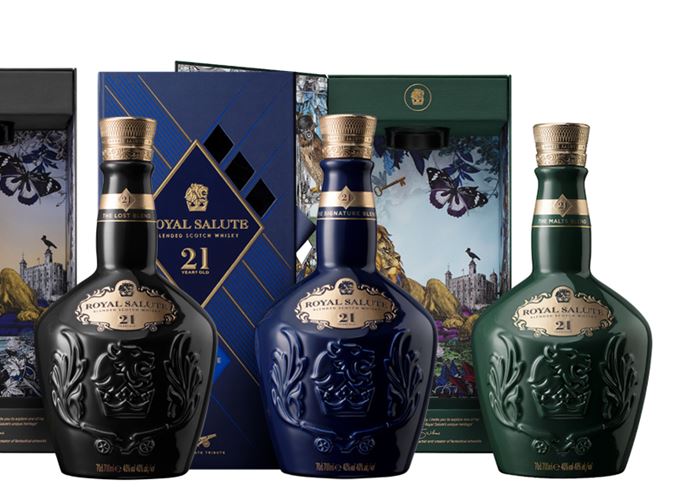 If you look closely, you'll see that every expression of Royal Salute has the number 21 embedded into their beautifully hand-crafted porcelain bottles. 21 is the minimum age statement of every single Royal Salute expression released to date.
What's so significant about that is how most whisky expressions typically stop their ageing process once the spirit has matured for 21 years, at which point it is bottled for retail. In the case of Royal Salute however, 21 years is where their whiskies' journey begin.
The core range of Royal Salute (pictured above) is comprised of three expressions which I'll name based on the photo above from left to right. To kick things off, let's begin with:
The Lost Blend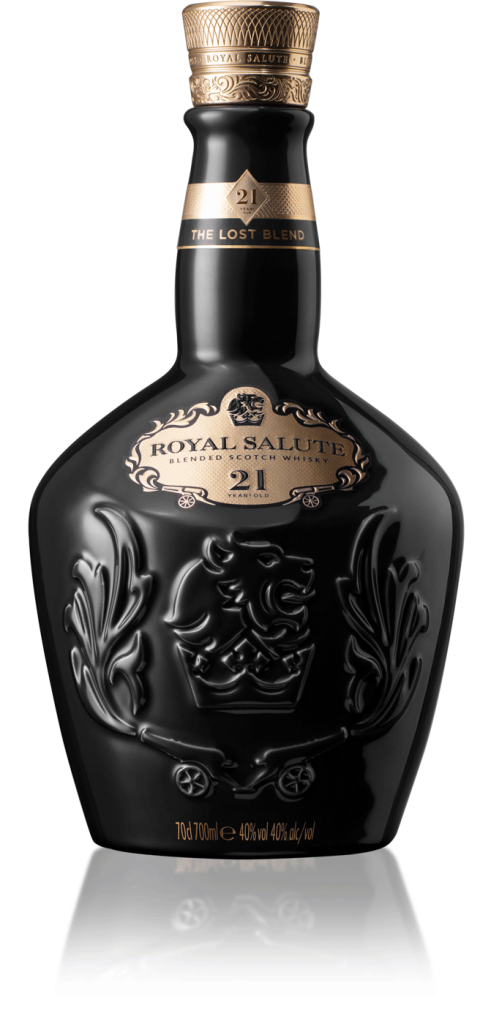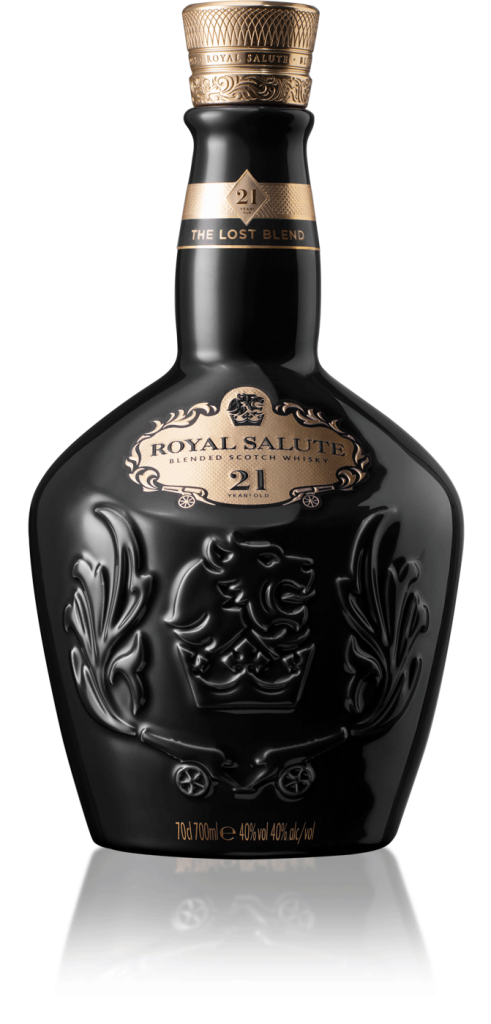 Perhaps the most prestigious expression among the three, The Lost Blend was meticulously crafted by blending extremely scarce whiskies from distilleries that are no longer operational with a variety of premium malt and grain Scotch whiskies.
Royal Salute's Master Blender Sandy Hyslop carefully chooses a selection of what he feels are the "most compelling liquids" from his cask collection obtained from the various closed distilleries to craft this expression.
These closed distilleries are commonly referred to as 'lost distilleries', hence the name – 'The Lost Blend'. The heart of this whisky is comprised of spirit from the 'lost' Imperial Distillery.
*Unfortunately, The Lost Blend was only made for the international travel retail market.
Nose: Balanced and complex with notes of sweet orange and peaches intermingled perfectly with smouldering bonfire embers.
Palate: Juicy sweet pears, fresh hazelnuts, charred orange rind completed perfectly with aromatic smoky peat.
Finish: Long, lingering finish, smoky flavours come through.
The Signature Blend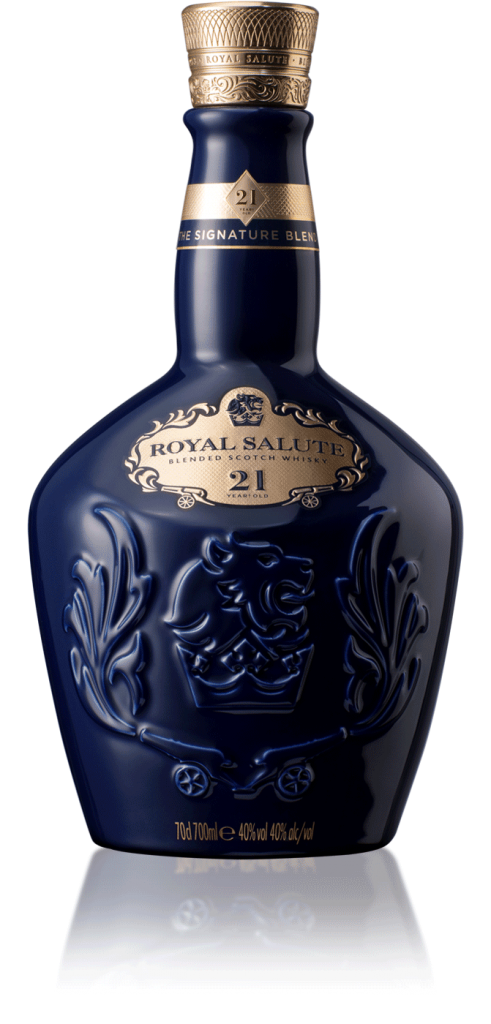 As suggested by its name, this was Royal Salute's first expression ever released in the core range. The very same that was launched on the day of Queen Elizabeth II's coronation ceremony.
Royal Salute describes their Signature Blend as powerful, sophisticated and opulent. If you read this far into the article, you pretty much know the idea and inspiration behind this expression.
Similar to the other two expressions in their core range, the spirit is housed in hand-crafted porcelain bottles, with each blend sporting different colours. The Signature Blend comes in a beautiful dark blue, almost sapphire-like bottle.
Nose: Powerful aromas of sweet pears, citrus fruits balanced with a strong floral fragrance, sweet vanilla, dry oak, subtle notes of sherry and smoke.
Palate: Sweet orange marmalade flavours infused with fresh pears, a rich medley of spices, hazelnuts, hints of smokiness.
Finish: Long, sweet and fruity.
The Malts Blend
The 21 Year Old Malts Blend is the first blended malt scotch released by Royal Salute. The Malts blend is truly a marvel in regards to the art of whisky-crafting as it took "over 21 precious single malts from Scotland's 5 regions" to create this expression.
Boasting notes of fruit enriched by subtle spices, the result is a harmonious melody of ripe soft fruits (mainly pears), sweet peaches and mandarin oranges, hints of blackcurrant jam and a florally tang of sweet violets.
In summary, Royal Salute's Malts Blend is an incredibly indulgent and profound Scotch whisky bursting with flavour. Moreover, we have this particular expression for sale right here on The Good Stuff!
Nose: Soft, approachable, ripe fruit, and old oak with a dash of ginger and honey.
Palate: Soft again with sweet malt, a gentle grainy oak, and a distant smoked honey.
Finish: Delicate and smooth.
Order a bottle of Royal Salute's Malts Blend for yourself to experience true serenity, or any of our other daily picks that catch your eye:
If neither do, feel free to browse through our entire collection and have your purchases delivered to you today!
*Same day delivery is only applicable for orders made before 4pm.
READ OTHER JOURNALS