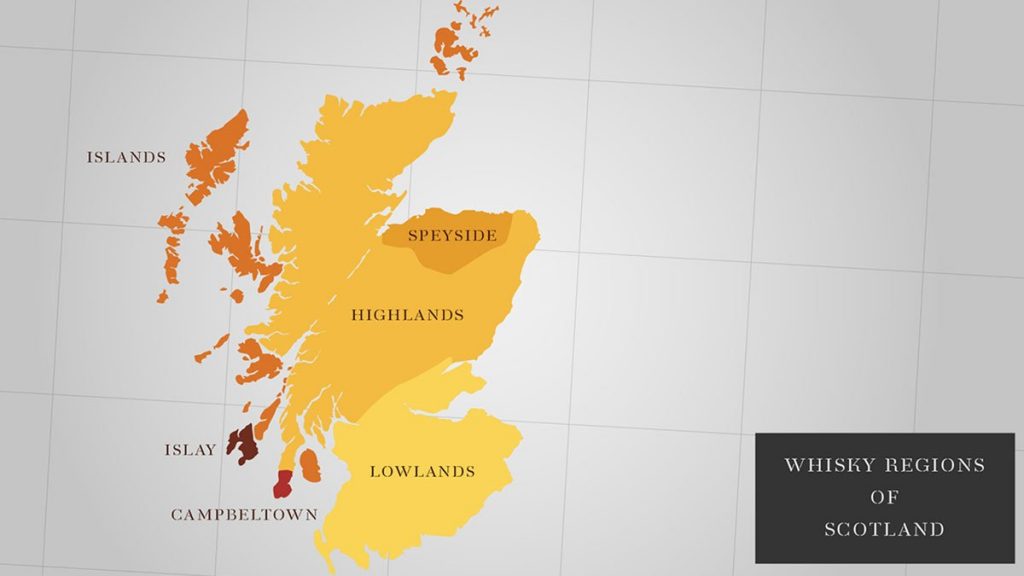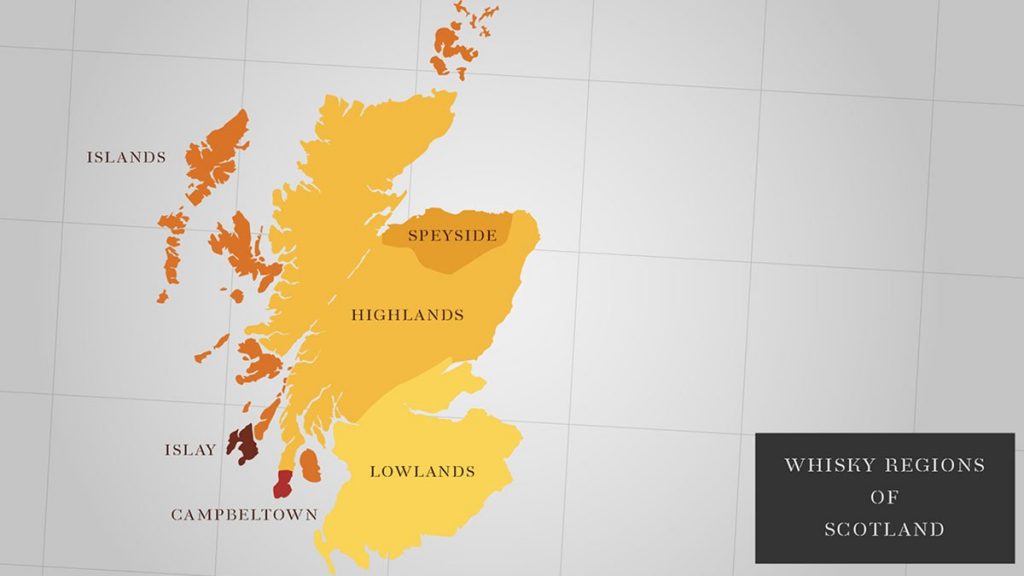 This one is dedicated to my fellow whiskey lovers. I'm sure many of you know that plenty of celebrated single malt scotch whiskies come from… well, Scotland (hence, 'scotch').
Additionally, it's no secret that different distilleries operate in different regions of Scotland as shown in the picture above. Each 'whisky region' of Scotland brings about certain distinctive characteristics in their whiskies (e.g: a lot peaty, smokier whiskies hail from Islay).
One independently-owned company has been going on a crusade to take the best characteristics from each region's whiskies and craft their own expressions as a means of honouring each region – that company is called:
Douglas Laing & Co
Founded in 1945 by British Royal Air Force World War II veteran, Fred Douglas Laing (pictured top left), the brand was originally called King of Scots which Fred started with an American friend to sell whisky throughout Europe and the USA.
Sometime in 1948, Fred took full control of the brand and worked towards setting up filling programs (borrowing casks and/or barrels for personal distilling) with various distilleries throughout Scotland – many of which are still in place to this day.
Fred Jr. The Young Apprentice
In 1950, Fred welcomed a baby boy into the world – also named Fred. Evidently, young Fred Jr. was a chip off the old block after he followed in his father's footsteps by undergoing an apprenticeship in 1968 to uncover the secrets of blending and bottling.
Fast forward to 1975 and the company has released their first unofficial bottle of whisky by helping Scottish comedian, Sir Billy Connolly, bottle the first expression of his Nippy Sweetie brand.
The following year, Fred Jr. – now spearheading the family business and no stranger to rubbing shoulders with celebrities, meets legendary rock group The Rolling Stones who were given some King of Scots bottles.
Apparently, those bottles were so well received by The Stones that the brand became the go-to scotch brand for duty-free shoppers by 1977. Over the following decade, the brand would continue to see exponential growth in both sales and demand.
Big Peat & Beyond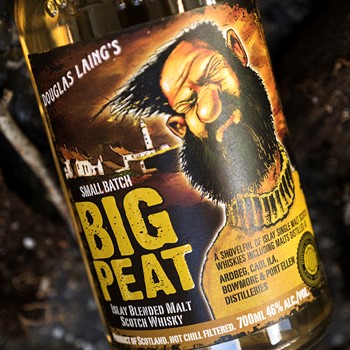 Years later in 2009, Douglas Laing & Co releases Big Peat – an expression which marries Islay's finest single malts. Shortly after, Big Peat gains a major cult following along with an enviable collection of Whisky awards.
Realising they had a winning formula on their hands, Douglais Laing & Co would continue to release several expressions from 2013-2016, each one representing specific regions of Scotland (as mentioned earlier) by incorporating said region's distinctive whisky flavours.
'Remarkable Regional Malts'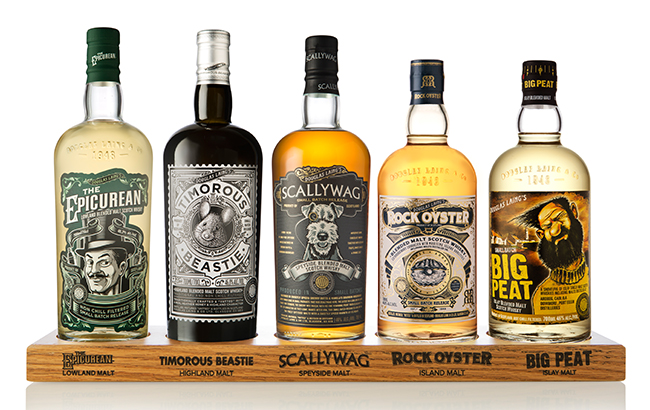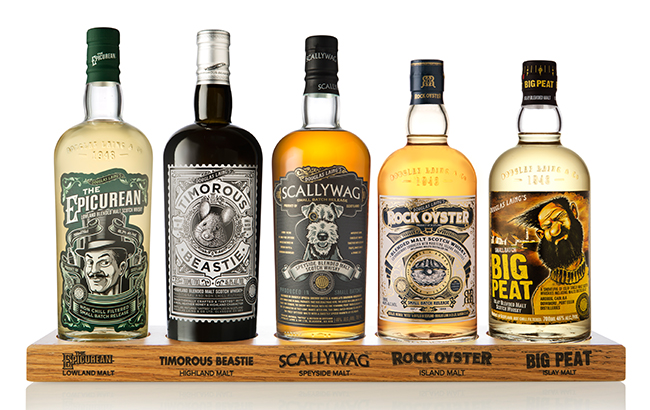 The photo above shows the various region-based expressions which Douglais Laing & Co carries today (with the exception of The Gauldrons Whisky – meant to represent Campbeltown).
Each expression features fairly whimsical names such as The Scallywag and The Timorous Beastie along with the region said expressions are supposed to represent, displayed underneath their names.
Check out Douglas Laing & Co's video breaking down their various expressions:
We here at The Good Stuff are finally carrying each of these 'remarkable regional malts' from Douglas Laing & Co!
Stay tuned and follow our Facebook page to find out when more new items are up for sale.
Check out their whiskies today!:
Or browse through our shop page and have your purchases delivered to you!
READ OTHER JOURNALS