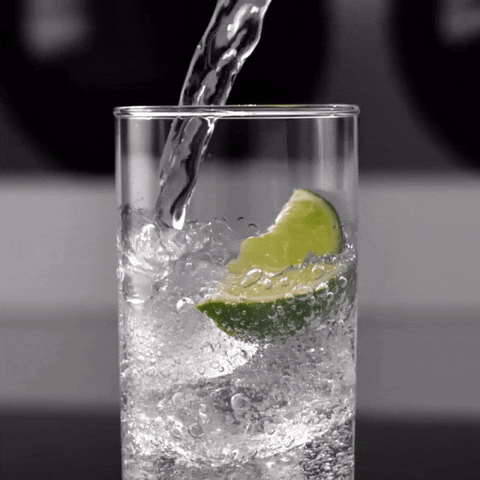 It's no secret that we here at The Good Stuff are absolutely head over heels for gin! With a myriad of styles and flavours, gin is definitely one of the most versatile spirits which can be enjoyed neat but works just as well when mixed together with something.
Talking about gin, most of us are probably familiar with names like Roku or Hendrick's – the latter being very easy to find in just about any bar across the Klang Valley. On that note, we've recently acquired a shipment of rarer gins which we are beyond happy to introduce to y'all.
1. Bottega Bacûr Dry Gin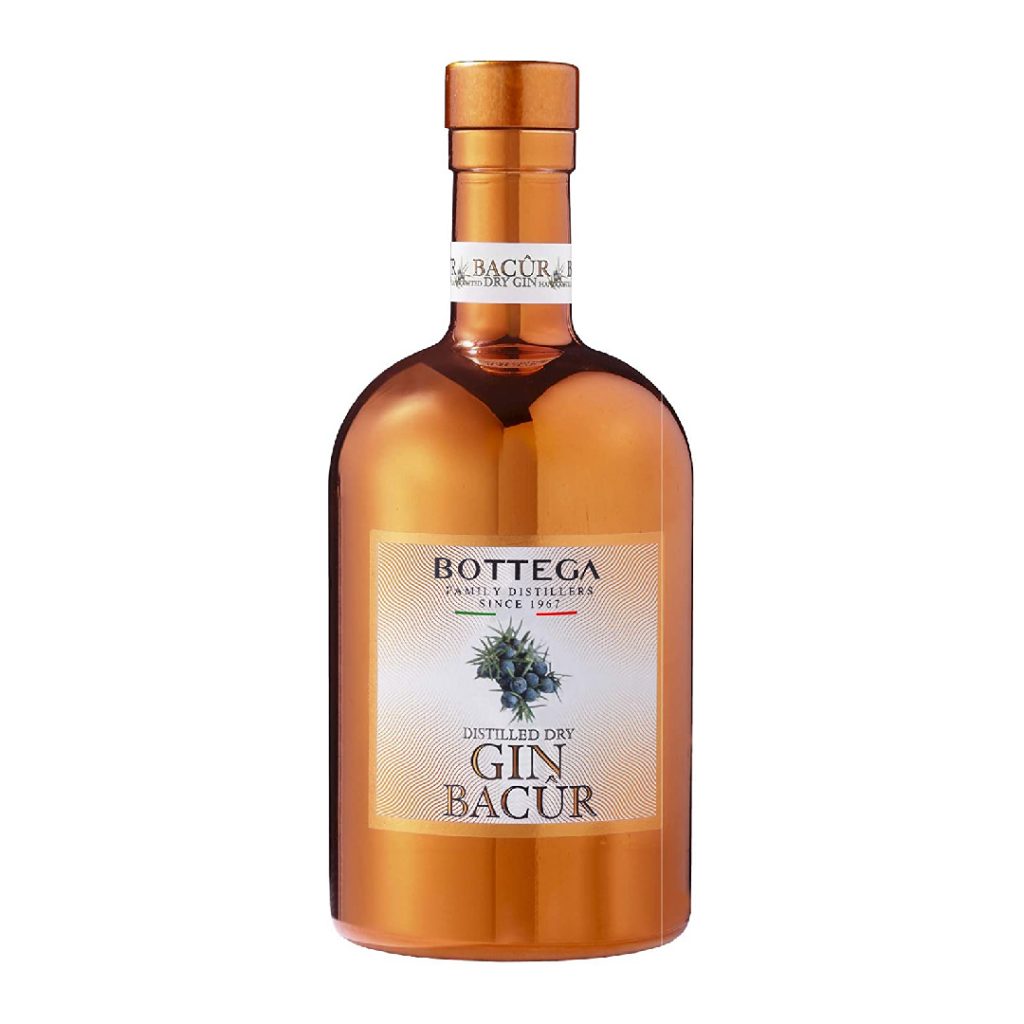 Ever laid eyes on a bottle that looks simple yet regal at the same time? That's the Bottega Bacûr Dry Gin made by famed Italian distiller Bottega from Veneto, Italy. This delectable spirit's unique blend of botanicals gives it a very distinctive character.
Talking of botanicals, it's a given that juniper berries would be a key ingredient present in (almost) every type of gin. That being said, Bottega Bacûr Dry Gin has a variety of them mixed in ranging from myrtle, sage and lemon zest to name a few.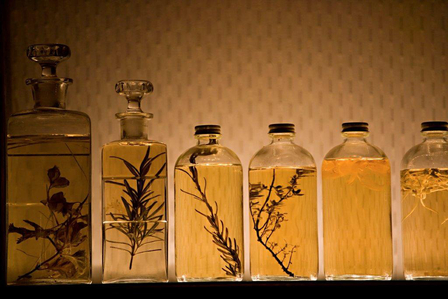 Once all the necessary ingredients have been collected, the mixture is left to macerate. Maceration is the process of softening a spirit's ingredients by soaking them for a long time in a solution made from water mixed with alcohol.
Upon completing this process, the alcohol is double-distilled to remove unwanted hints from the gin before becoming its final delicious, drinkable state.
Nose: Juniper, citrus, lemon zest, hints of sage.
Palate: Smooth and balanced, juniper, citrus.
Finish: Warm, lemon zest, hints of perfume.
2. Bulldog Gin
*FREE Limited Edition Bulldog Glass included.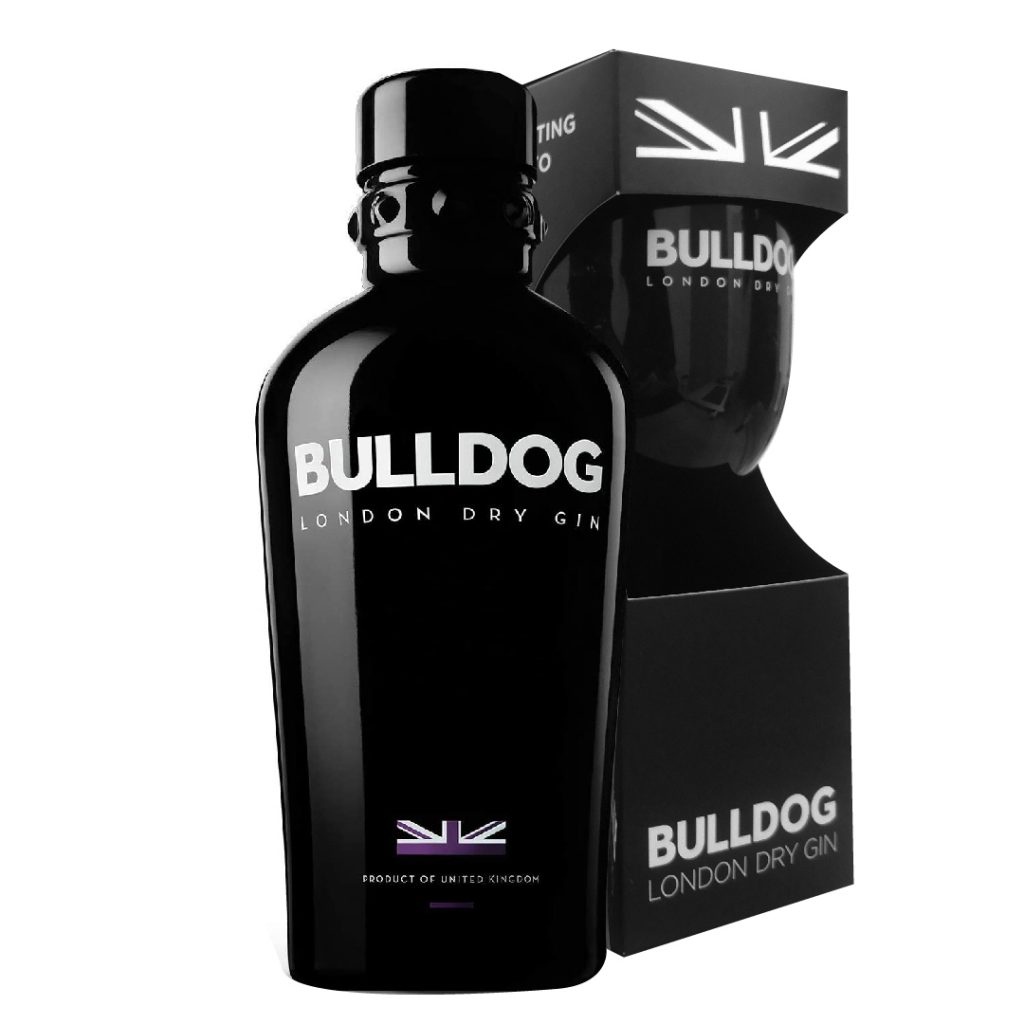 It's fairly common knowledge that the British are masters of crafting gin. The fact there's a British-style gin named after the nation's capital city (London Dry Gin), just goes to show how deeply embedded gin is in English culture.
With that in mind, Britain has done it once again by crafting the aggressively named – Bulldog Gin. Featuring an all-black bottle design with what appears to resemble a spiked collar on its bottle neck, this bottle of gin exudes an aura of ferocity.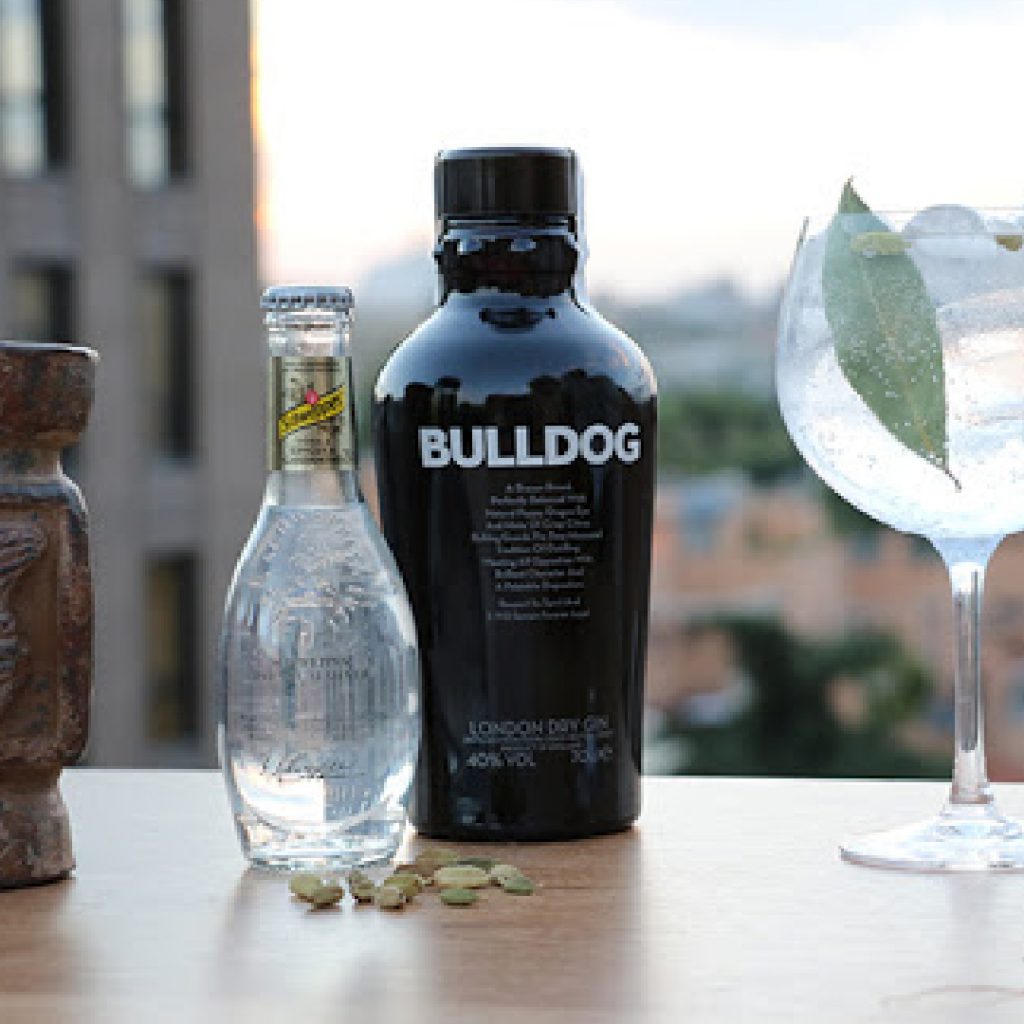 Never judge a book (or bottle) by its cover though as the contents of Bulldog Gin will leave you more than pleasantly surprised. Officially launched in 2007, Bulldog Gin once had the highest rating ever received by a gin from Wine Enthusiast Magazine.
Bulldog Gin contains 12 botanicals and is 4-times distilled in copper pot stills. While the signature gin taste of juniper is still detectable, it neither overpowers the spirit nor masks itself with other ingredients but instead blends harmoniously with its other flavours.
Nose: Floral and citrus.
Palate: Juniper, licorice, angelica, lavender lemon, Chinese dragon-eye, almond, lotus leaves.
Finish: Warm, lingering, floral perfume.
3. Garden Shed Gin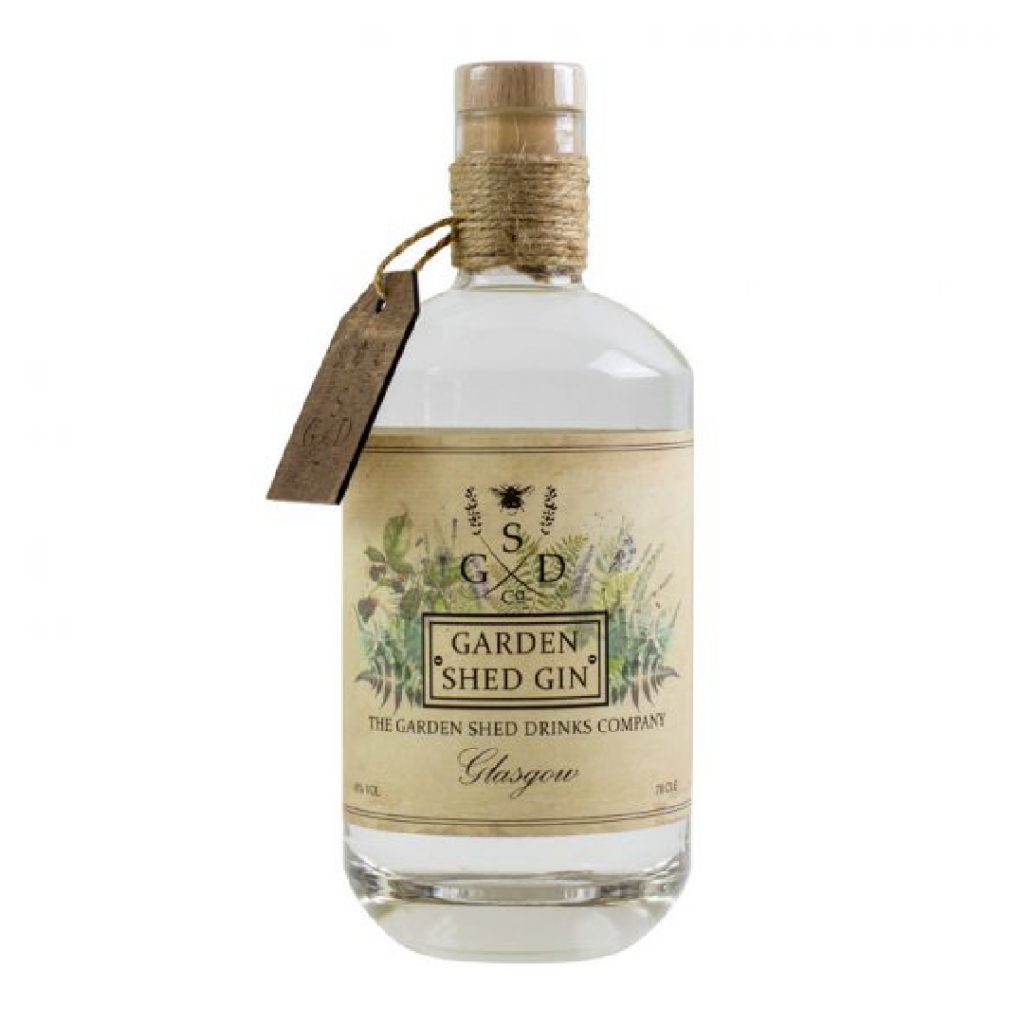 Finally we have a beautifully bottled gin from the folks at The Garden Shed Drinks Company. This incredible Scottish gin is made from a selection of 14 botanicals, including blackberries, dandelion root and lavender to name a few.
Launched sometime in late 2017, Garden Shed Gin was founded by four friends who coincidentally were also two couples. One of the friends, Ryan – a professional rugby player, came up with the concept for Garden Shed Gin after a visit to the Eden Mill distillery.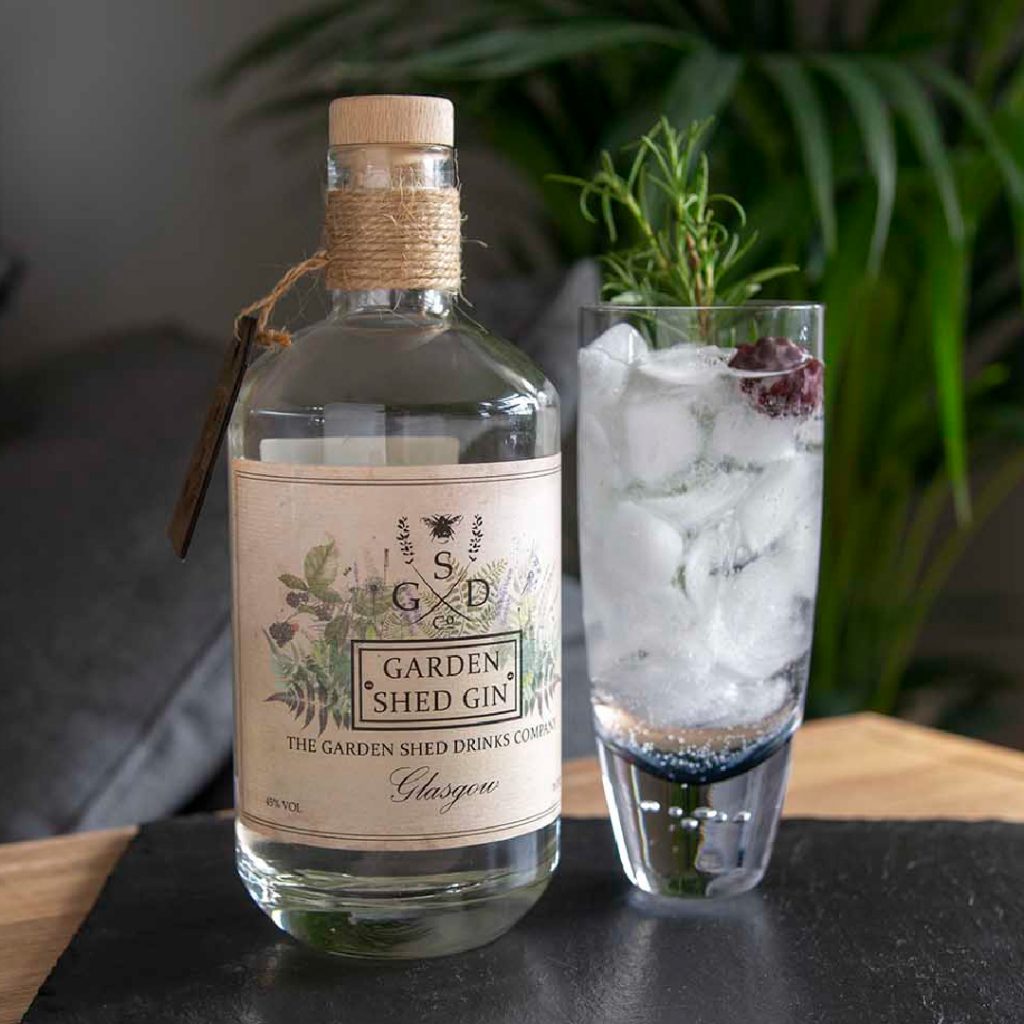 This trip inspired him to venture into the gin-crafting business, seeing how his career was coming to an end. With that in mind, he called upon his fellow Glasgow Warriors team-mate – Ruaridh, and their wives to form The Garden Shed Gin Company.
The inspiration for Garden Shed Gin's name is deeply rooted in nature. The four of them first bought a half-litre still to experiment with botanicals found in their garden. Suffice to say, all that time they spent experimenting definitely paid off.
Nose: A burst of floral juniper, sweet blackberry, subtle citrus, spice from grains.
Palate: Floral earthy notes, juniper, sweet fruity blackberry undercurrents, hint of oiliness, delicate citrus in the background, almost out of reach.
Finish: Earthy dandelion root and subtle spice from the grains of paradise finish off.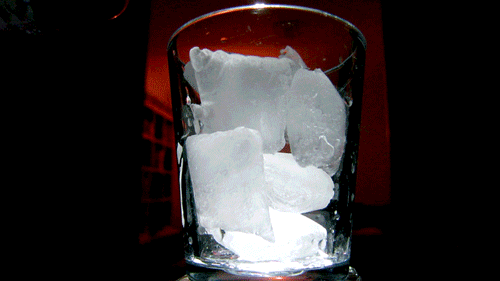 FUN FACT: This gin goes excellent with tonic.
Not looking for gin? Browse through our wide collection of spirits and have it delivered to your doorstep!
Stay gincredible:
READ OTHER JOURNALS